When buying a new home, you need to consider the needs of all of the members of your household, including your furry companion.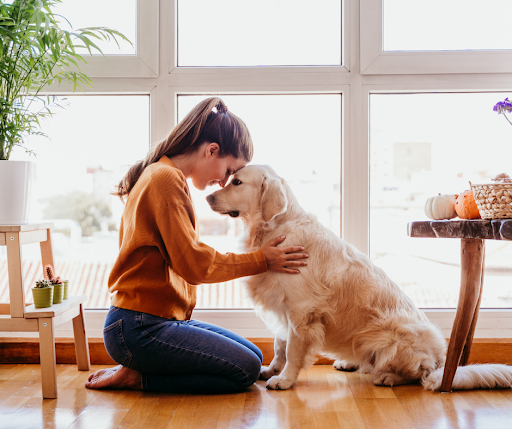 Pets are family members too, and also have needs in a home.
If you are keeping a dog, cat, or other pets as domesticated companions, you are most likely considering their needs when it comes to a home. For those who regard their pets as their own family members, you will include certain aspects of the home that will improve their quality of life. Moreover, your home requirements and homebuying decisions will most likely be influenced by your companions' needs. 
And with the pandemic still happening, investing in a new condo, house and lot, apartment, or townhouse that can support your and your pets' lifestyles make sense. Millennials, especially, are also leaning into their desire to have a better living space together with their family and furry loved ones. If they do not have one, they are also more open to investing in a home that will allow them to adopt and take home a furry friend because a bigger home will give them the ease and freedom to do that.
Whether you are a pet lover or a long-time pet owner, here are the following considerations you need to take mind when searching for the best home for you and your furry companion.
1. Square footage
Not all pets have the same needs, but it pays to provide them ample space to run, play, relax, and even hide out from everyone for some alone time. For example. A Great Dane's square footage needs are different than a Chihuahua or any toy-sized dog. A cat, on the other hand, will probably prefer living life in a townhouse or two-story apartment because of the many nooks and crannies it has like the stairs, shelving, or banisters.
Keep in mind also that a bigger home is not always the solution. Pet owners who have active dogs in the family will benefit from having access to nearby parks and gardens. As long as you schedule a time to take them out for a walk so they can stretch and get their daily exercise, an ample-size condo with a pet corner will suffice.
2. Layout, flooring, and other home features
The layout, flooring, and other features of your home should not only be able to accommodate your pets but should also help reduce potential damage from wear and tear. Homebuyers who have big dogs will consider buying a house and lot with an open plan or a loft-style townhouse or apartment that gives the illusion of space. This is because they need to accommodate the foot traffic plus the pets running around and chasing each other around in circles. Outdoor space or a garden with a faucet is a great feature to have, especially when you need to give the dogs a bath.
Homebuyers who have pets that require palliative care or have injuries that affect their mobility may consider buying a one-level home like a condo. Pet owners with very active companions may also want to consider living in a midsize condominium that has railings and stairs that they can handle. 
This goes the same for the other features at home inside. Pet owners may be wary about homes with flooring that can be slippery for them and their pets. The flooring should also be scratch-proof or has the capacity to handle the wear and tear while still able to retain the aesthetics. Extra closet space and nooks for pets can double as their personal space or storage for pet supplies.
3. Outdoor space
Properties that have outdoor space like house and lot, condo with a balcony, a townhouse or an apartment with a courtyard can be very attractive to home seekers, especially those that have features that will keep their pets safe and happy. If a house and lot, for example, has an existing fence, the fence should be adequate enough to keep your pets from escaping the premises. The outdoor space should not have any potholes, nooks, and other crannies that can potentially hurt the pets.
4. Trails and sidewalks
If choosing to buy a home in a gated community, you also need to pay attention to the common spaces like the pocket gardens, function areas, and swimming pools. Are there nearby trails? How easy are they to access? Does the community, especially in gated ones, allow pets? How much sidewalk space does your area have? Are the sidewalks well-maintained?
The community must be well-maintained and free of potholes and uncovered sewers. The streets and lanes should also be safe and pedestrian-friendly as well. Barriers to unauthorized areas such as the electricity box should be in place to protect them from further accidents. A home that is not near a busy street or a highway, or near the airport is a great choice, as active pets who like to roam around and play might run the risk of getting into an accident. 
5. Pet-friendly neighborhood
It's a big plus for home buyers to live in a neighborhood is pet-friendly and if there are pet-friendly amenities. A park that allows pets to freely roam around and have a water dispenser so they can have something to drink is a definite check in your homebuying checklist. It also helps if the other residents are pet owners themselves, as they will be more considerate towards you and your furry companions when you move into the home. Moreover, it will be easier for your pets to become sociable if there are other pets in the community to.
Now it's a bit hard to find these information out, but you can drive around the chosen area at specific hours of the day to better familiarize themselves with the neighborhood and the local traffic. 
6. The local pet laws and pet owner requirements
Before purchasing a property, you also need to check the local pet laws and pet owner restrictions in the community. Even if the property management of the residential community you chose to buy a home in accepts pets, it may not be the same for the neighborhood. For example, choosing to live in a residential community that allows you to bring your dogs to the park and to the supermarket for errands is a great choice to make as opposed to just being confined in your own home or needing to drive to a park or facility that accepts pets.
Also, you should familiarize yourself with breed-specific legislation within your residential community, as well as the limits on the number of animals allowed in a home. Some homeowners' association limit the number of dogs you can own for condominium residents. Many enforce a noise ordinance, so a home that has great insulation or noise-reducing walls will make sure that you are compliant. Also, some communities will insist you putting your pets on a leash when taking them for a walk or a public place. These restrictions are commonly in place for health and safety reasons. If your pets do have an "accident," you are always asked most of the time to pick or clean it up.
7. Accessibility to health services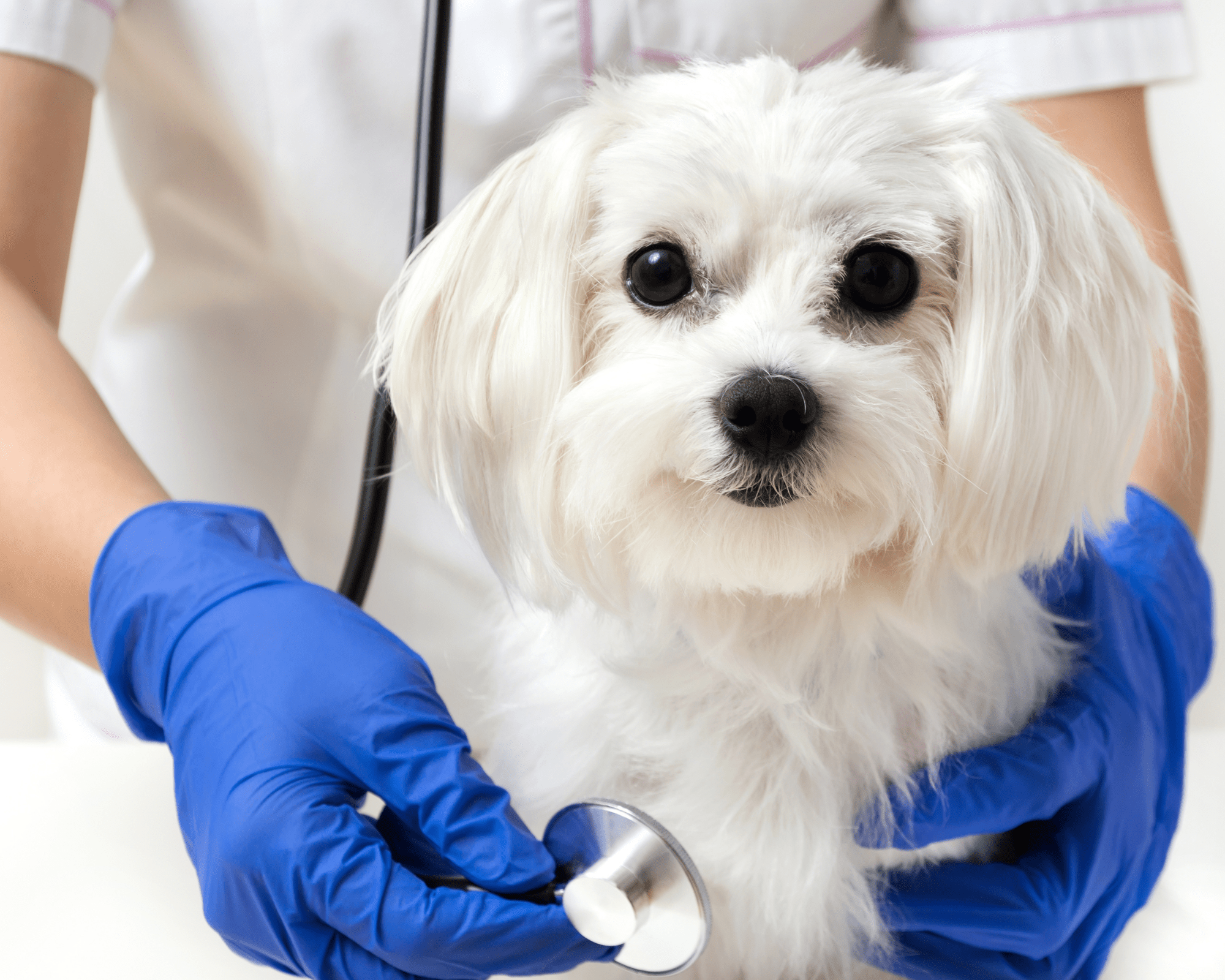 Like parents who will greatly consider a good school district when choosing a neighborhood, you also need to do the same for your pets. Choosing a home near or within access to good veterinary clinics and local pet services is a great choice so you can tend easily tend to your pets' health and needs. Access to a pet food store and/or a pet grooming salon is a must, especially for pets who need constant grooming and maintenance. 
Also, it is key to have access to a good clinic, hospital, or an emergency health facility. In cases where there are unavoidable incidents like a bite or a scratch that needs tending, having one of these medical facilities nearby will make sure that your health is also taken cared of as well.
8. Proximity of new home to job or school
As the economy slowly recovers, so is the need to return to work or school. Choosing your new home near your workplace or school is still important. We tend to encounter certain uncertainties in our daily lives, and while we can adjust to them, your pets may not be able to. Should you need to leave earlier or come home later than your dog is used to, for example, you can quickly attend to your pet's needs, especially if it is an emergency. This will help ease the transition for your pet and make the move easier for everyone involved.
Life at home should always be great. As we try to cope with the new normal, it is important that the new home will not only support the lifestyle not just for the humans who live there, but also for the furry members of the family, too! As such, when looking for a new home, it is important to consider how the home and the eventual move will impact the quality of your pet's life, as well as your own, especially if the move is permanent. If you do not know where to start, it also pays to talk to a real estate expert to help you out with your homebuying decisions. 
Looking for pet-friendly homes? Check out these pet-friendly condos in Metro Manila.
Like What you've read?
If so, please join our newsletter and receive exclusive weekly home buying tips, financing guides and Philippine real estate news. Enter your email and click Send Me Free Updates