Is moving to the suburbs a good choice? Let's count the ways why for some people, it is worth it.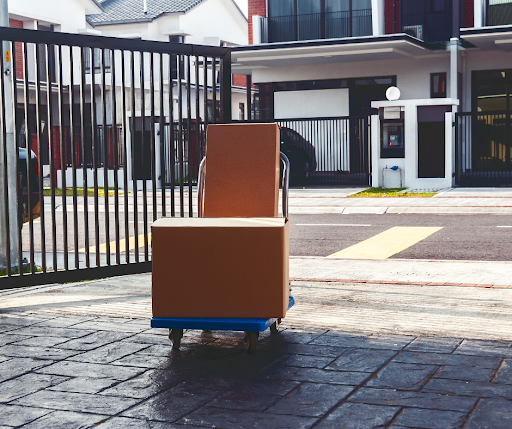 In the first few months of the pandemic, social distancing and health risks posed by the virus have relegated most of us to avoid the crowds and spend most of our daily lives at home. This also caused homeowners to really take a good look at their living space and ask themselves whether their current home supports their lifestyle. For working professionals, does my current home allow me to be more productive with work without any disruptions? For families who have children in school, is the home conducive for kids or even college students to have online classes? For different members of the household, does the current home afford each member to have his or her personal time in peace? 
These questions are just a few that has caused some homeowners to actually look beyond the confines of their homes in the city centers and central business districts, and onto bigger or more flexible homes in the suburbs.
These are not the only factors that are driving this home trend.
Why people are moving to the suburbs
1. Cost of living
One of the most obvious reasons why people are considering leaving the city for the suburbs is because of the cost of living. For most folks who are renting a condo in prime locations like Makati, Taguig, Mandaluyong, Quezon City, Pasay, and Pasig, taking the homebuying leap by investing in a home in the suburbs seems a lot better. When you think about your utility bills, your transportation costs, grocery bills, and all the costs you need to comfortably live every day, the city is arguably more expensive than the suburb. 
2. Living spaces
COVID-19 has made the lack of space in homes almost unbearable, especially for city-dwellers who live in condos or homes with limited living space. The lack of space indoors have many city-dwellers risk going outdoors to stretch their legs and get that much-needed air. Opting for a bigger home in the suburbs will not only have homebuyers choose homes with plenty of space, but also choose homes that comes with outdoor spaces like a private garden or a yard.
Moreover, some suburbs aren't exactly devoid of modern conveniences. Some of them actually offer the best of both worlds. Tagaytay, for example, is a mountainous region south of Metro Manila but is becoming a real estate hotspot for those who wanted to get bigger homes, private outdoor areas, public green spaces, but still have access to certain establishments like shopping malls, restaurants, retail establishments, and more. 
Plus, the cool weather is a huge factor, especially on months when it's cold that you don't need to keep the air conditioner open all the time. It is also easier for you to ventilate the house as well without needing to suffer from the sweltering heat. Moreover, most of the streets are quieter and less busy than those in the city. These two factors are advantageous especially in this pandemic.
3. The future of work
The pandemic also has shifted companies, big or small, on how work is moving forward. While essential work are done in the office, a lot are now relegated at home. Many companies have shifted part or almost all of their operations online in keeping their employees safe while keeping the business going. Some suburbs are already serviced by more than one Internet service provider, so professionals actually have the choice to get a backup service ito avoid work interruption at home. 
Also, the current work-from-home opportunities also forced many of homeowners to reassess their current homes, and whether their living space allows them to be productive at work, and relax after when done for the day. 
The Internet also has allowed professionals to also seek employment elsewhere where remote work is offered at a same or higher pay scale, and sometimes with benefits. Remote work is now more favorable for some as they don't have to worry about commuting because they're working from home. 
Of course, the current work-from-home opportunities are partially driving this trend. Those moving to the suburbs don't have to worry about commuting because they're working from home. However, we don't know if these people will want to stay in the suburbs once they fight traffic on their way to a downtown office. 
Is investing in a home in the suburbs for you?
There is no telling whether a move away from a metropolis is a permanent thing for most businesses. As vaccination efforts are underway, more and more people will long for the hustle and bustle the city offers, and that migration to the high-rises that were abandoned back in 2020 may happen. But with more and more developments redefining the suburb life nowadays and as permanent part-time-remote arrangements are still available, buying a home in the suburbs may be a permanent decision for many. 
Here are the other factors you should take into consideration if you do decide to buy a home and move in the suburbs:
1. The future of public transit
The Build Build Build program saw a lot of road infrastructure opening up suburbs to the cities, and vice versa. The commute times, especially those who own private cars, are now much shorter than the usual. 
And as more cities reopen, the road traffic will also naturally come back, more so for those who have moved to the suburbs, even if majority are working from home. This is because more people are also utilizing their time to do other things now that they are working from home. The longer trip spent time on city traffic is now spent on doing actual work at home and other daily stuff like going to the bank, grocery shopping, or heading to a much-needed medical appointment.
2. Social distancing is much simpler 
The money you invest goes to a suburban property, and therefore you acquire more living space without increasing your occupancy costs. This means that with the extra square footage, it is easier for you to set up work and living spaces while complying with social distancing. As such, you can breathe and live easier without worrying about getting the risk of infection from a neighbor. Some subdivisions and gated communities in the suburbs are denser than condominium buildings and apartments in the city, with ventilation much more open than the later. Also, they are usually less crowded than homes in city centers.
3. A downtown location may no longer be necessary
There's a good chance that you have gotten to work from home during the pandemic, and do not plan to return to the office, even long after the coronavirus is under control. You may have been resigned to setting up a suburban home base, and is comfortable with the idea of visiting the office only when needed, like an important meeting, performance review, or work on important documents. 
4. You are looking for a new way to live
The pandemic has also allowed the household to reassess their current lifestyle, and whether the home currently supports that. 
For a family with aging parents, adult children or young adults, it is important that the living rooms are well-defined. Although it is important to have a living space where everyone can bond well, having individual spaces that serves every household member's needs. As such, private entrances, separate living areas with dining and kitchen spaces are needed, and the homes that offer them at more affordable price points are located in suburban areas.
New parents who also wanted to raise their kids well in safer, less dense environments will be able to achieve this in a suburban home. Some suburban locations, especially those near city centers now offer trendy, urban-inflected downtowns with thriving stores that will make the move an easier decision to make.
The pandemic also has urged many home seekers to look for homes that offer smart-home technology features like touchless controls, voice commands, and even motion sensor lights. These features came into a good time, as these reduce the need to contact surfaces and reduce the risk of infection. Moreover, almost all of the smart-technology features are fully automated, with some have predictive technologies.
5. Peace of mind is more important than location
With much uncertainty imposed by the virus, location, which is almost always an important factor when searching for a home, becomes second. Moving to a suburban location is the best move to make. For some, physically moving away from the hustle and bustle of a city to a quieter, much slow-paced environment in the suburbs is a welcome investment on your mental health. It is also something that you can bestow to the other members of the household, who are also going through the pandemic as you are. If moving to the suburbs can lend you the peace of mind you need, you can easily recharge when the going gets tough. 
Looking for a home in the suburbs? Check out these house and lot recommendations in Laguna.
Like What you've read?
If so, please join our newsletter and receive exclusive weekly home buying tips, financing guides and Philippine real estate news. Enter your email and click Send Me Free Updates