A condo, house and lot, or townhouse for sale to a Filipino is an invaluable asset. But first-time homebuyers often make the mistake of focusing on function (e.g. starter home, property for earning rental income) and style (e.g. home improvements, structural design) in choosing a home to buy, thinking that these considerations will increase (or appreciate) the property's market value in the future.
But did you know that your physical home will not actually appreciate?
It is the land on which your property is built that actually appreciates in value over time. Land appreciates in value because unlike homes, one cannot easily produce land to accommodate the demand. This is the real reason why location is key when choosing a home.
If you are still in your shopping phase, you may want to look beyond the condo ads and the easy home payment schemes. Evaluate the surrounding neighborhood of your prospective home with the following considerations:
1. There is a steady rise of commercial and residential structures for rent or sale in the area.
One way to determine if the location of your property is up-and-coming is the presence of new infrastructure. This is because new infrastructure will help usher in a variety of goods and services to the neighborhood within a five to 10-minute walk.
In our neighborhood in Taguig alone, I have spotted not more than seven developments being done, four of those are being eyed by owners as modern apartments and rental homes for sale.
In another example, my sister's neighborhood in southern Taguig saw some of the warehouses giving way to at least two major supermarkets and two fast food chains to complement the lifestyle of the planned residential community at Arca South.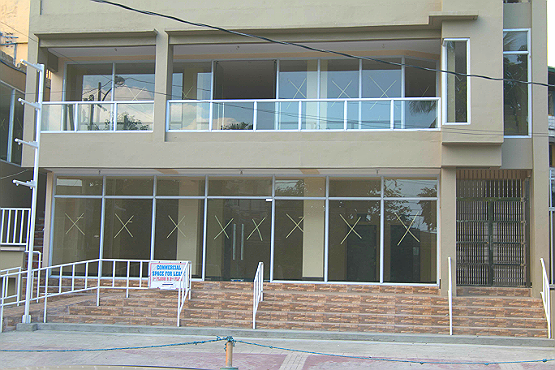 2. The neighborhood is fast becoming a major transportation access point.
Interestingly, our neighborhood, which is in the outskirts of both Taguig, Makati, Pasig and Pateros, is growing to join the list of underrated locations to find a home in Manila.
I was not surprised, considering the fact that there are two public UV transport terminals nearby that can take anyone to three of the major business districts in Manila. Jeepneys routes would take you from Bagumbayan in the South to as far as Rosario in Pasig, Marikina, and Quiapo. Cabs come and go in the here because there are at least three taxi operators who have offices within the neighborhood.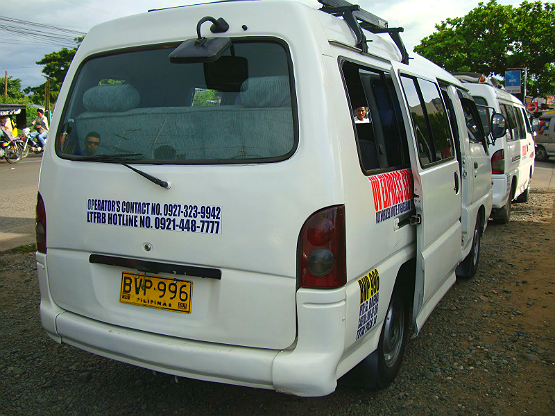 (Image source: brommieskywalker.blogspot.com)
3. Road improvements are rampant.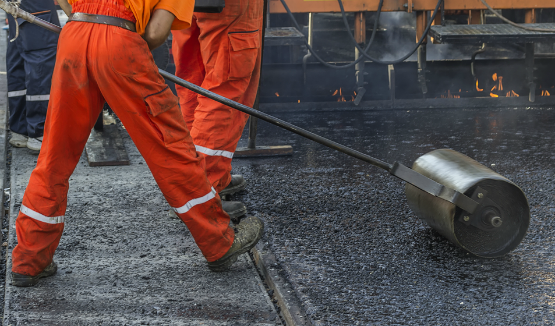 Road repairs are always nightmare to commuters. But land clearing, construction, traffic and pedestrian path installations and other improvements around major roads are telltale signs of your barangay turning to be a great walkable, driveable, and bikeable neighborhood, which in hindsight, is actually a good thing.
4. The neighborhood is a local tourist hotspot.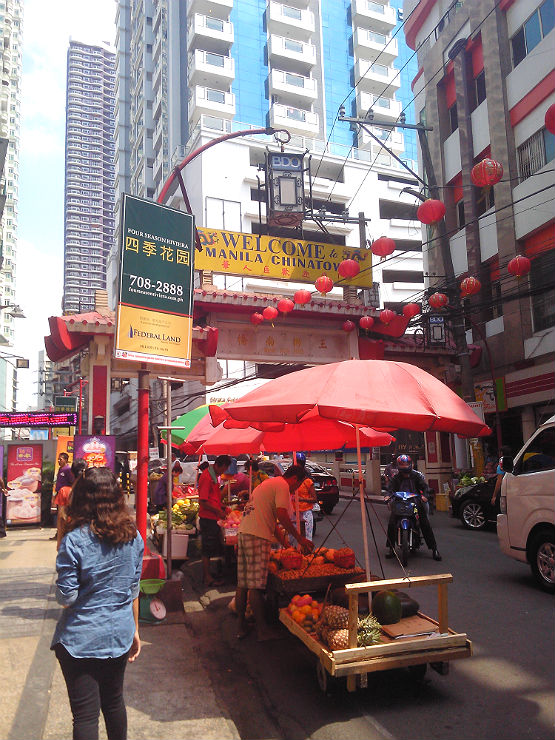 Millennials nowadays prefer to live in a location that offers a lot of things aside from its proximity to their workplace. If you're a foodie at heart, you'd probably want to live near a food hotspot like in Maginhawa in Quezon City, Kapitolyo in Pasig, or Lilac Street in Marikina.
If you are a fitness buff, it is a plus for you to live near a public park, jogging track, or a public swimming pool. Getting to these places from your home makes it more fun to live in the neighborhood, minus the need to experience commuter hell going there.
5. The neighborhood is located in a cul-de-sac.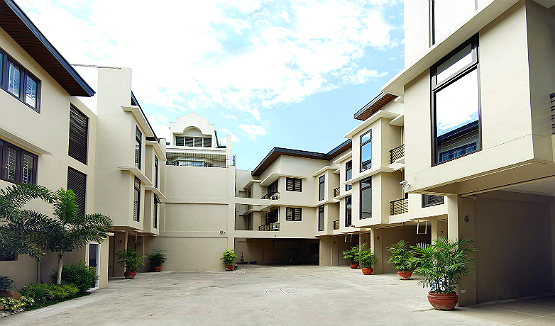 A cul-de-sac is a piece of land with only one inlet and outlet. Once seen as land with no prospective future value, they are now most favored by starter families. This is because cul-de-sacs were built:
To limit access to an existing road that has been designated as a major thoroughfare, effectively calming traffic in the process;
To protect residents, particularly children, in the neighborhood from the dangers brought about by traffic, and;
To provide a sense of privacy to residents in an otherwise busy, urban city.
In urban grids like Manila, they are usually located at the outskirts of a city (ex. subdivisions), areas in-between neighboring cities, or in planned communities like townships.
6. Your neighbors are getting younger
.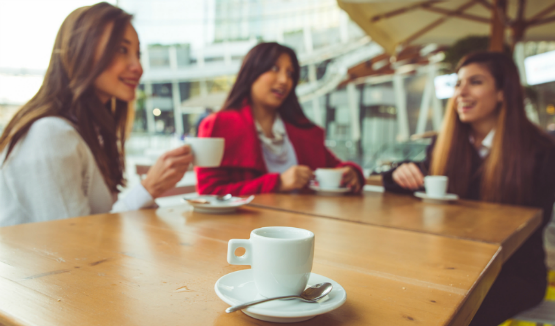 Young, as in newlyweds, starter to growing families, and yuppies who crave physical engagement with the community. Because of what the neighborhood currently offers them, they are most likely to stay for a longer period of time.
7. Public services are excellent.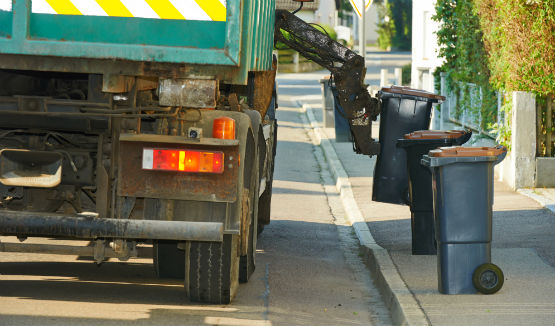 An indicator of a financially-healthy local government is the quality of public services the residents receive without needing to raise taxes (including those for real estate).
In the five times that I have relocated, the only neighborhood I currently enjoyed is the one I am currently living on.
The waste is managed via a government-hired contractor who makes a trash route twice a day. All of the major roads are well-lit and equipped with CCTV cameras. Curfew is also effectively imposed in the area for neighborhood security.
Residents who need emergency medical assistance can also go straight to the barangay hall's 24-hour clinic, which is always staffed with a doctor and a slew of nurses. I didn't spend a dime to get my already growing toddler her much-needed vaccines, thanks to the barangay's excellent child health program.
8. Your home is a short walk to quality primary schools.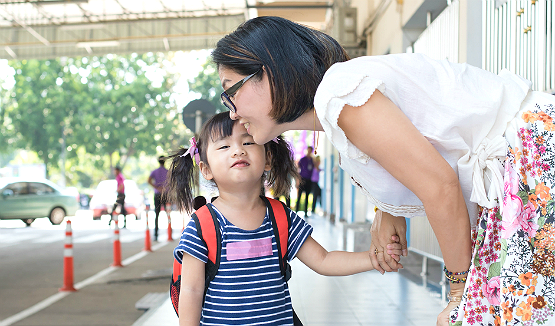 There might be no available data to back up this claim, but it makes sense to a starter family, or a homebuyer looking to build one, to purchase a real estate property for sale near at least a couple of educational institutions that could be potential schools for their kids.
This is because that as a parent, you'd feel panatag knowing that your kid will not endure one to two hours' worth of commute to school. And in my humble opinion, knowing that your kid is safe and is just within the neighborhood will certainly put my mind at ease.
Think my neighborhood sounds great? Explore and find your new home in Pasig here.
Like What you've read?
If so, please join our newsletter and receive exclusive weekly home buying tips, financing guides and Philippine real estate news. Enter your email and click Send Me Free Updates