We all have our own definitions of luxury, yet it always refers to the same thing: indulgence. Yes, luxury is finding pleasure in spending your hard-earned money on the most expensive things or being granted the opportunity to live beyond the basic necessities. Luxury, however, can also take on a more sensible definition when you have two world-class interior designers working on the space you call home.
Citadines Millennium Ortigas, for instance, reaffirms that while living in a condo can come at a price, it is one that proves how long-term investments are worth your while.
It has 96 private residences that occupy six floors and 290 units of serviced residences spread out across a total of 22 floors.These serviced apartments, which will be managed by The Ascott Limited, the largest international serviced residence owner-operator in the world, are particularly targeted to expatriates and business travellers wanting to settle down in a home away from home, as well as top executives and industry leaders looking for a hotel-like lifestyle for their growing families.
Below are three key factors that make this 32-storey residential development in Ortigas reminiscent of five-star hotels:
1. Its investor units are curated by world-class interior designers.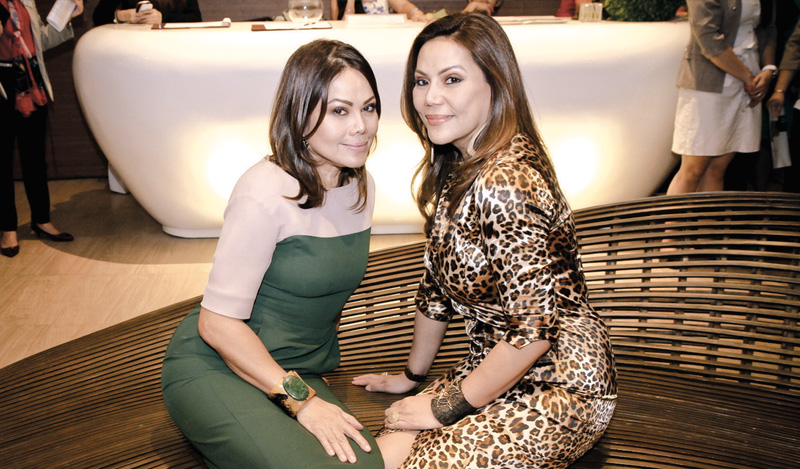 CDC Holdings Inc. has long been known for making residents feel right at home. Living up to its promise, the property developer has collaborated with the sisters behind the renowned Atelier Almario to convey a vibrant global lifestyle through the serviced residences. Ivy and Cynthia Almario, who both honed their craft in Los Angeles for 15 years, are known to be chameleons—challenging themselves to a wide range of styles in order to fulfill their client's wishes.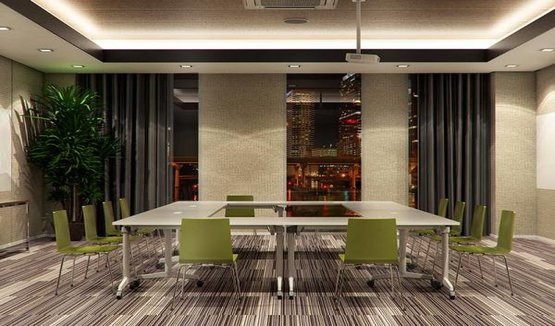 For Citadines Millennium Ortigas, Ivy and Cynthia worked around a vision that meets the demands of a fast-paced lifestyle. This is the primary reason why the fully furnished studio, one-bedroom, and two-bedroom serviced apartments, also known as the investor units, have been designed to look and feel like an oasis. The sisters aimed to create a spacious sanctuary amidst the central business district, which, despite being predominantly modern, has that welcoming warmth through the abundance of green elements.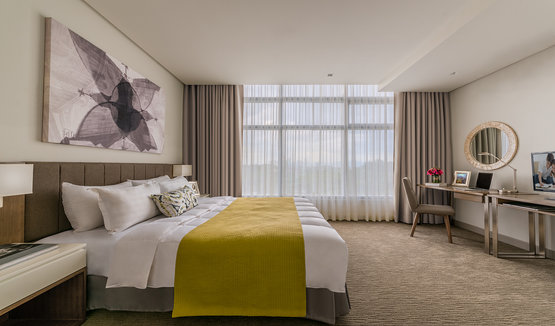 2. It promotes work and play in an eco-friendly setting.
On a larger scale, the investment property of Citadines Millennium Ortigas is actually considered as the first green residential and hospitality development of its kind in the Ortigas area. It was built to meet the Green Mark standards of Singapore's Building and Construction Authority.
That being said, both the private residences and serviced apartments are able to promote a more efficient energy consumption through the installation of single and multi-phase air-conditioning systems in all units. Apart from the energy-saving lighting fixtures, floor layout and window placement were also given much thought, so that an ample amount of sunlight can pass through. Moreover, plumbing fixtures are guaranteed to be WELS-certified, including the water closets equipped with a dual flush.
3. It features recreational facilities of international standards.
Another advantage of residing in a condo—more so in a serviced apartment—is having places of retreat within reach. For a breath of fresh air, head to the roof deck, where you will be rewarded with a panoramic view of the city 120 meters above the ground. The property development also boasts of an infinity pool, a sky garden, a fully fitted gym, and a residence lounge. Pockets of green are also scattered in the lobby and in the designated garden areas per amenity floor.
Do you picture yourself waking up to a five-star-hotel treatment? Browse through the available serviced apartments in the metro.


Like What you've read?
If so, please join our newsletter and receive exclusive weekly home buying tips, financing guides and Philippine real estate news. Enter your email and click Send Me Free Updates