If you are a working professional and looking for your next home in the city, the most logical choice may be a condo for sale.
But if you're constantly on the go, it kind of makes sense to live in a hospitality-brand managed home that offers the same services and amenities as those of a luxury hotel.
The Gold Standard of Living
Citadines Millennium Ortigas, an up-and-coming mixed-use development located in one of the busiest addresses in Metro Manila, offers an exciting alternative to those who are seeking the hotel lifestyle.
The 32-storey development in Ortigas will feature 96 private residences, which will occupy 6 floors, and 290 units of serviced residence, which will occupy 22 floors.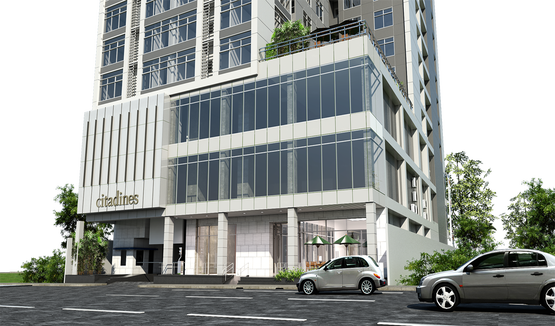 We list down the benefits of living the hotel lifestyle:
1. You are literally minutes away from everything.
The thing with hotels is that they are within proximity of everything. From the hotel, you can walk towards a cafe, business center, or a mall.
Citadines Millennium Ortigas is accessible to Eastwood City, Circuit Makati, Makati and Ortigas Central Business Districts (CBDs), Greenhills, and Rockwell. Also nearby are the St. Luke's Medical Center, The Medical City, and Cardinal Santos Medical Center. Parents who plan to take this up as their new home can send their kids to top-rated schools in the area, including La Salle Greenhills, Saint Pedro Poveda College, Lourdes School, and Xavier School.
2. The development is managed by the largest international serviced residence company.
It is a product of a beautiful partnership between local developer CDC Holdings Inc. and The Ascott Limited. Known internationally as the world's largest serviced residence owner-operator, this Singapore-owned company has established its expertise in global hospitality service with over 29,000 operating serviced residence units spread all across the globe.
What does this mean? This means that Ascott will be bringing in their hospitality expertise in offering a wealth of value-added services to give residents and guests the exclusive and refined experience of modern living they deserve.
For example, serviced residences will be incorporated with green features such as energy-saving lights and air conditioning systems, utility and water meters, large amounts of natural illumination, and motion sensors. Moreover, the development is in the process of securing certification for Singapore's BCA Greenmark Assessment criteria, which is a green building rating system to evaluate a building for its environmental impact and performance.
And just like in a world-class hotel, residents get to access luxurious amenities, which include a fully-equipped gym, meeting room, business center, and launderette.
3. You get exclusivity like no other.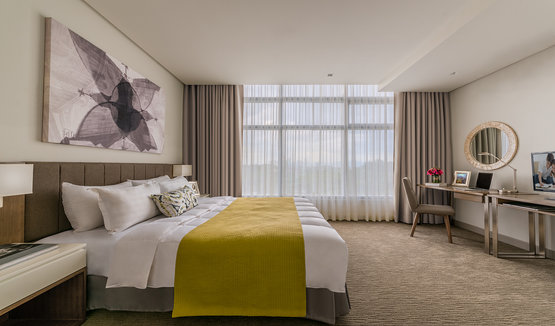 There's nothing that says exclusivity than having privacy in your own home. Here, residents and guests will be welcomed with dedicated access to facilities, amenities, and services.
As such, Citadines Millennium Ortigas allotted one separate amenities floor for residential unit homeowners, and another for serviced residence owners and guests.
Residential unit owners have a private entrance along Sapphire Road, exclusive access to the mailroom and administration office, use of residence lounge and meeting rooms, and the option to use the swimming pool at the serviced residences amenity deck.
Serviced residence owners and guests, on the other hand, will also get access to the residence breakfast lounge, common launderette, gym, gourmet food court, and a dedicated elevator.
4. When you invest in one, imagine the potential of your property when you rent or sell it.
Investing in a property that can be flexible to leasing seems sensible. And because it is attached with a world-class hospitality brand, your unit is guaranteed of a high property valuation.
Ninety of its 290 units that are for sale for individual investors are assured of a monthly return.
CDC Holdings Vice President for Sales and Marketing Charlene Chua said an investment at a Citadines unit comes with an expected gross rental yield of 6 to 8 percent and capital appreciation of 3 to 5 percent.
"This opportunity is stable, hassle-free, cash generating, and one that stakeholders won't want to miss out on. Providing the best value for money and future net worth appreciation, it gives investors a chance to take part in a growing industry, while experiencing the best of global excellence," Chua said.
Want to experience the hotel lifestyle? Start searching for your next home here.
Like What you've read?
If so, please join our newsletter and receive exclusive weekly home buying tips, financing guides and Philippine real estate news. Enter your email and click Send Me Free Updates