In one of our earliest articles, we discussed the pros and cons of investing in a house and lot and in a condo. In this article, we intend to dive deeper into the real estate discussion by enumerating the benefits of investing in a serviced residence unit.
The Lowdown
By definition, a serviced residence is a fully-furnished residential unit that comes with hotel-like amenities such as room service and housekeeping, and exclusive access to amenities and facilities. Serviced residences are usually offered in mixed-used developments, and can be in a form of a condo unit or a free-standing property like a house or apartment. Investors who purchase one or more serviced residences usually opt to put them up for a short-term or long-term lease.
In the last few years, serviced residences have been seen as a smarter investment as compared to buying a condo, apartment, or a townhouse for rental income. Here are more of the reasons why:
1. You'll benefit from the lucrative hospitality market.
Already known worldwide as a top tourist destination in Southeast Asia, the country's bright economic prospects have encouraged global brands to tap the Philippine real estate market.
The Ascott Limited has seized the opportunity of filling the demand of serviced residences in the Philippines. The Singapore-based, global hospitality brand has since partnered with local developer CDC Holdings Inc. to bring at least 20 to 25 real estate projects by 2025, including Citadines Cebu City and Citadines Manila Bay, which will both open in 2019. Ascott's presence in the Philippines started with a choice mixed-use developments in Metro Manila and Cebu, like the Citadines Millennium Ortigas.
The Citadines Millennium Ortigas is a 32-storey, green feature building complex. Ninety of its 290 serviced units are open for investors who are seeking to benefit from the hospitality market.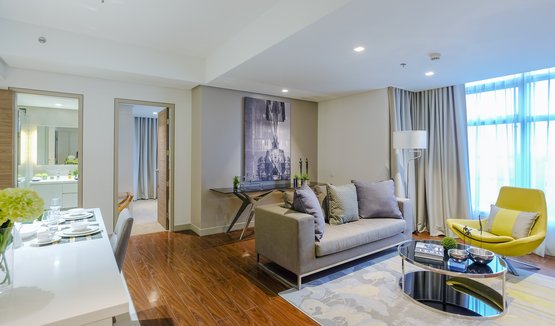 2. Occupancy will not be a concern.
When you invest in a serviced residence, occupancy is pretty much stable. This is because the property has the flexibility to accommodate both short-term and long-term stays.
With more foreign businesses coming in, expatriates, long-staying business executives, and foreigners looking to work or study in the Philippines, more will be seeking for residential properties that offer both the comforts of hotel and home.
CDC Holdings president and CEO Melesa "Elsie" Chua noted why this is a good thing.
"They prefer them over conventional hotels or even private properties as serviced apartments provide a host of advantages and conveniences. They prefer living in units equipped with all modern conveniences for cooking and laundry, as well as with lease flexibility, access to 24-hour concierge services, regular housekeeping, enhanced security throughout the property and other services a hotel could offer. In short, it's maintenance-free living."
As such, your potential landlord business is not dictated by the cyclical nature of the tourism season or the condition of the rental property market. Moreover, your unit, as an Ascott-managed property, is guaranteed free marketing and exposure on the company's award-winning websites attracting over 650,000 unique visits from over 160 countries.
3. The serviced residence rental business is a business that can take care of itself.
Serviced residence units are truly a hassle-free investment. Guest quality is high, so you can be assured that your unit is marketed to the right target market. The risk of leasing your unit to irresponsible guests is also reduced. You'll no longer deal with agents, as it is personally being dealt with the project's property management unit.
Should you decide to invest in a serviced residence at Citadines Millennium Ortigas, landlord duties are at bare minimum. Serviced residences come with basic room service, and exclusive access to hotel amenities and facilities. You can be also be assured that your future guests will be taken cared off, as Citadines Millennium Ortigas is run by a world-class staff.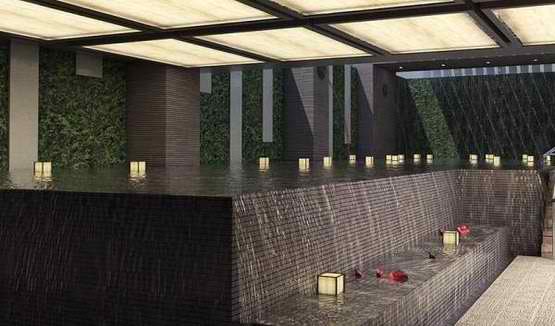 4. The leaseback agreement is between you – the future unit owner – and the developer.
A leaseback agreement is a financial agreement wherein you, as the new owner of the serviced residence, leases back the property to the developer at an agreed rate and/or terms and conditions.
If money is important to you, you can be assured that investing in a world-class brand can do wonders. CDC Holdings will focus on increasing your property's valuation while keeping proper track of your property's profitability. This means that unlike traditional rental properties, serviced residences are poised to earn more aggressively.
5. Return on investment is guaranteed.
The Ascott and CDC partnership already has a track record of investment success, and foresees a similar one with Citadines Millennium Ortigas. First-mover investors of the Somerset Millennium Makati, an earlier project of the partnership, were able to garner a gross net return of 7-9% per annum during its first 10 years of operation.
Leaning to invest in a serviced residence? Inquire for an available unit now.
Like What you've read?
If so, please join our newsletter and receive exclusive weekly home buying tips, financing guides and Philippine real estate news. Enter your email and click Send Me Free Updates