Choosing a place you could truly call home is one of the most important decisions you have to make. It will determine your lifestyle, expenses, and other life choices. And if you're raising children or are planning to have children in the future, the environment where they were raised will play a significant role in shaping their character.
And so the debate begins: should you live amidst the hustle and bustle of the city, or stay in a suburban community?
Having grown up in a suburban community, it's easy to understand why so many families have made the decision to live away from the urban jungle. Here are nine reasons why.
1. There's more space to move around.
Compared to apartments and condominiums in the city, residences in the suburbs have more floor area. These often include a garden and a backyard. Most homes are designed with its own garage. As such, parking would not be a problem, and you can comfortably entertain friends and family members without worrying about space.
The community is also bigger compared to those residential complexes in the city. This allows you and your children to enjoy long walks and bike rides along wider, less busy streets.
2. You can marvel at nature's wonders.
Going out to gaze at the starlit sky is a luxury city dwellers could not afford. To breathe in fresh air and walk along tree-lined streets is also an opportunity they rarely experience. You can get your nature fix as often as you want when you live in a suburban community.
3. It's easier to be a pet parent.
Condominiums often have strict policies when it comes to pet ownership. Suburban communities, on the other hand, have more relaxed rules. Moreover, having ample space and neighbors who also have pets will give you more opportunities to exercise and socialize your furry family members.
4. You need not go far to enjoy fun, active weekends.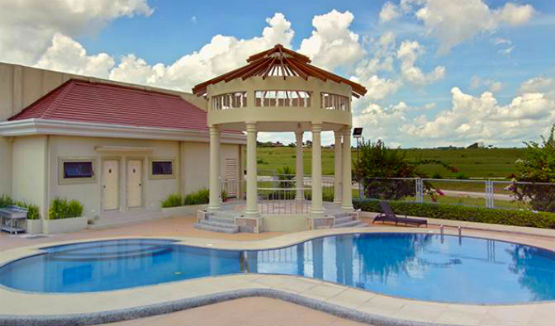 Suburban communities have recreational facilities you can enjoy during weekends and school breaks. For instance, Picar Development Inc.'s Ara Vista Village, a 50-hectare master planned township project in General Trias, Cavite, has a swimming pool, a kiddie pool, a basketball court, a jogging path, a tennis court, and a playground where you can unwind and sweat it out with friends and family.
There's also a clubhouse and function rooms for get-togethers and other special occasions.
5. Kids have access to good schools.
A number of reputable schools have built branches near suburban communities to cater to this growing market. And living near a school does have its advantages.
6. Commuting to and from work is convenient.
Expressways such as the South Luzon Expressway and the Manila-Cavite Expressway (CAVITEX) and shuttle services have made it more convenient for suburbanites to travel to and from work hassle-free. Being relatively away from major city thoroughfares (also known as the traffic jam-prone C5 and EDSA), they experience less rush-hour madness.
7. Properties give you more square meters for your money, and are yours to keep.
The same amount that can buy you a 60 square meter condominium in the heart of a commercial business district is more than enough for you to acquire a spacious and comfortable house and lot in a suburban community.
What's more, a condominium has a finite lifespan of approximately 50 years. If maintained properly, a home in a suburban community can be passed on to your children and grandchildren.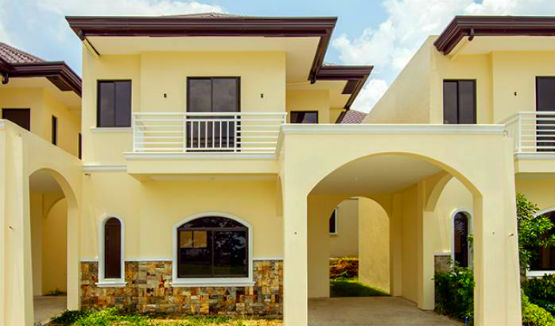 8. You can live in peace and quiet.
After a long day at work, wouldn't it be nice to just leave all those deadlines and worries in the city and come home to a peaceful neighborhood that's so quiet, you can hear crickets chirping at night? Living in a suburban community will give you the peace and safety you need to recharge and prepare for the next day's challenges.
9. There's a stronger sense of community.
Since people who live in suburban communities usually stay for a lifetime, there's a stronger sense of community and camaraderie; everyone looks out after each other. We have a neighbor who frequently invite us to taste dishes she has prepared. The kids I grew up with are also still my friends to this day.
Does suburban living appeal to you? Take a look at your options here.
Like What you've read?
If so, please join our newsletter and receive exclusive weekly home buying tips, financing guides and Philippine real estate news. Enter your email and click Send Me Free Updates