A township is a master-planned community where all necessities are readily accessible…It is designed to meet the needs of the modern urban dweller.
Business districts emerged in the Philippines back in the 1930s and 1940s when the north and south harbors of Manila pulled people toward the areas of Divisoria, Avenida Rizal, Escolta, and Quiapo. Small buildings, shops, markets, hospitals, hotels, apartelles, schools, and banks then began to surface one by one, slowly creating a community within different parts of downtown Manila.
Then came Araneta Center in Cubao, Quezon City, a 35-hectare commercial area developed by the Araneta family, which thrived as a business and commercial district in the 1960s. Its centerpiece is the 20,000-seat Smart Araneta Coliseum, one of the largest indoor sports arenas in the world and the venue of the famous Thrilla in Manila in 1975.
At the about the same period, the Zobel de Ayala family began developing Makati, first with centrally planned exclusive communities (Forbes Park, Dasmariñas Village, Urdaneta Village, Bel-Air, and San Lorenzo), then with Metro Manila's first true skyscrapers along Ayala Avenue. By the 1970s, Makati was the country's foremost financial and commercial capital.
By the late 1990s and early 2000s, the concept of townships—or "live, work, and play" projects—were introduced with the launch of several high-profile projects, such as Megaworld's Eastwood City, Filinvest Alabang, Bonifacio Global City, and McKinley Hill.
The Concept of Townships
In the Philippines, a township is a master-planned community where all necessities are readily accessible for the progressive market. It is designed to meet the needs of the modern urban dweller, bringing those needs closer to every individual's doorstep.
It is also pre-planned to one day become the major economic center of the city where it is situated, which is why township developers focus on providing residents with not only leisure, lifestyle, and entertainment but also jobs.
Today, there is a race among the major players in the real-estate sector, and in our list are Megaworld Corporation, Ayala Land, Century Properties, and Robinsons Land Corporation.
FIVE EMERGING TOWNSHIPS
1. Davao Park District
SP Dacudao Loop, Lanang, Davao City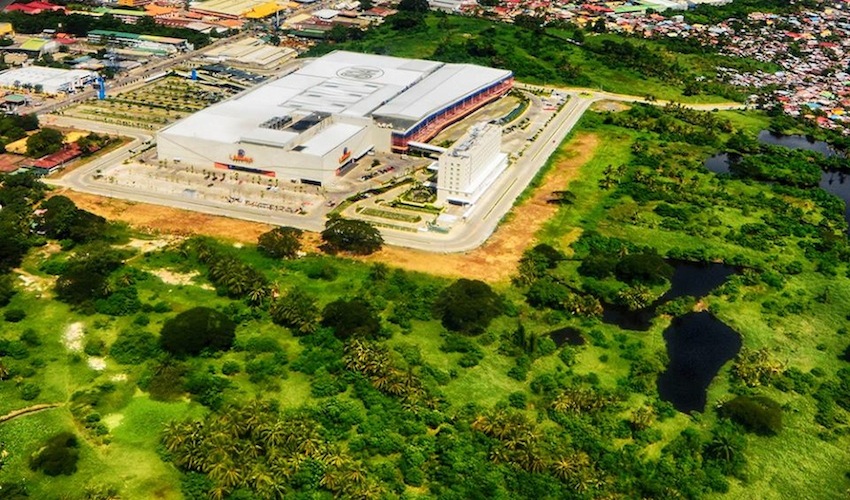 Early this year, Megaworld Corporation announced the establishment of its first township in Mindanao, which is the Davao Park District—an 11-hectare property located along S.P. Dakuto Loop in Lanang.
This 10th township project of Megaworld is expected to cost some Php15 billion to develop, and is envisioned to be the next central business district and information technology (IT) hub of Davao.
Just last May, the corporation invested Php1.2 billion to construct the Davao Finance Center, designed to accommodate corporate offices and BPO companies that are expected to generate around 8,000 jobs.
Following that would be the construction of commercial and retail strips, open parks, a school, and themed residential condominiums built by Megaworld low-cost subsidiary Suntrust Properties.
2. Altaraza Town Center
San Jose Del Monte City, Bulacan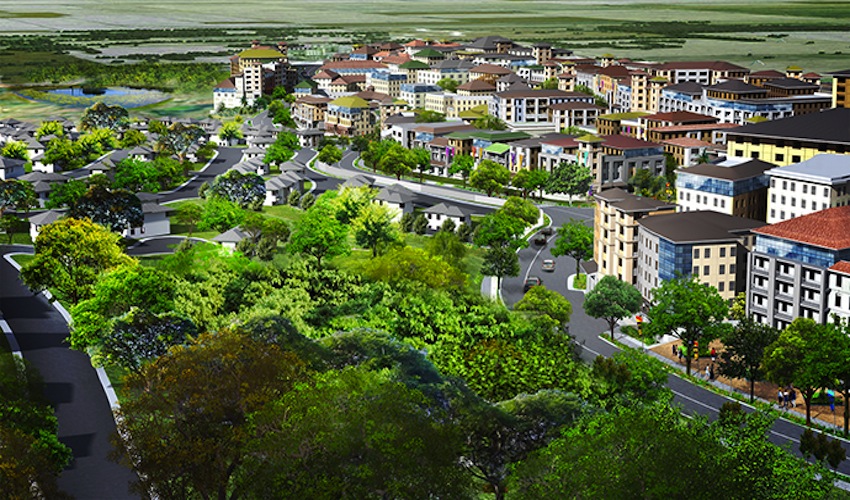 In 2013, Ayala Land announced the development of its mixed-used development in San Jose del Monte City, Bulacan, which is the Altaraza Town Center. The Php6.8 billion investment, situated near the boundaries of Bulacan, Caloocan, and Quezon City just north of La Mesa Watershed and Ecopark, is located near the soon-to-come MRT 7. It is expected to feature a 5-hectare rain garden that will serve as a detention pond, a 7,800-sqm commercial center called The District, 100-bed healthcare facility QualiMed, a sports stadium, BPO centers, and the 20-hectare campus of Colegio San Agustin.
Today, Altaraza has its first residential subdivision developed by Ayala Land subsidiary Avida, and its first medium-rise condominium project developed by Amaia.
3. Bridgetown Business Park
C5 Road, Quezon City
Robinsons Land Corporation (RLC), the property development arm of John Gokongwei's JG Summit Holdings Inc., announced last year of their Php30 billion, mixed-use project called Bridgetown Business Park. The township is situated along C5 Road near Ortigas Center, and started with the purchase of the two-hectare property in Libis, Quezon City, which the group acquired from Republic Glass Holdings Corporation. Mid year of 2013, the property firm held a groundbreaking ceremony for the construction of Robinsons Business Tower, the first office building in the township.
4. Century Properties Pampanga
San Fernando, Pampanga
In a disclosure with the Philippine Stock Exchange late last year, Century Properties announced the development of its new township project in San Fernando, Pampanga. The township will be built on an 8-hectare property that Century acquired from the House of David Realty and Development Corporation, and is touted to be the future central business district of Central Luzon. Targeting the region's middle-income earners, Century expect a revenue of Php6 billion from the project's residential portfolio alone, and a total revenue of Php20 billion.
Century CEO Jose Antonio told reports that the project will eventually become Azure North, referring to the developer's popular Parañaque project endorsed by American socialite Paris Hilton. According to Antonio, Central Luzon and the province of Pampanga in particular present an exciting opportunity for property developers as a huge number of overseas Filipinos are from the area. According to Century Properties Azure North will offer 1500,000 and 50,000 sqm of residential and commercial space, respectively.
5. South Park District
Alabang, Muntinlupa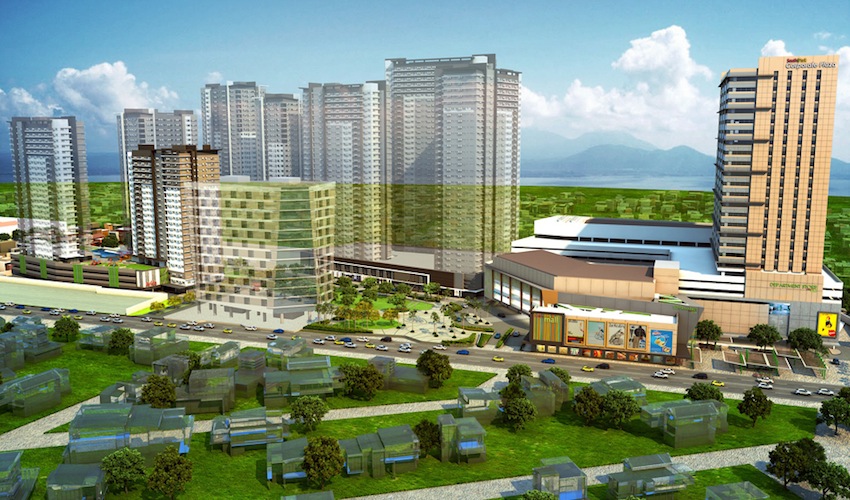 South Park District will be Avida Land's very first large-scale master-planned project. This 6.6-hectare development by the Ayala Land subsidiary will stand on the former site of Nestlé factory along the National Road in Alabang, Muntinlupa, and will cost approximately Php12 billion to over a period of 10 years. Among the first residential projects is the two-tower Avida Towers Altura, which was launched in 2012. According to the Ayala Land website, six more residential projects are expected with the 10-year development plan.
Aside from residential condos the project will also include the South Park Mall (to be operated by Ayala Malls) and South Park Corporate Center, the latter is a 38,000-sqm office building.
How well do you know your city? Explore Metro Manila here.
Like What you've read?
If so, please join our newsletter and receive exclusive weekly home buying tips, financing guides and Philippine real estate news. Enter your email and click Send Me Free Updates