There is no question that Ortigas Center has already fully bloomed to becoming one of the most significant business districts in Metro Manila. A skyline full of skyscrapers, check. A lively mix of commercial and residential zones, check. Financial and leisure hubs, check.
With these, the Ortigas Central Business District has set itself as a dream spot for aspiring young professionals and growing families alike not only to work but also live in.
Neighbors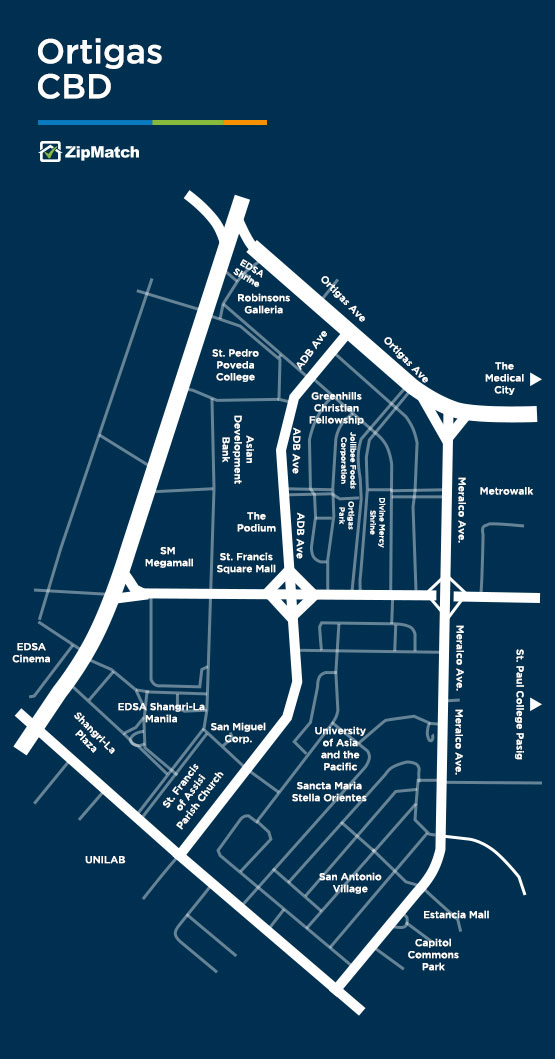 The Ortigas Central Business District, with an area of over 100 hectares, encompasses the boundaries of three cities – Pasig, Mandaluyong and Quezon City. It is surrounded by major access roads of EDSA to the west, Ortigas Avenue to the north, Meralco Avenue to the east, and Shaw Boulevard to the south.
It is home to the offices of big companies such as the San Miguel Corporation, Jollibee Foods Corporation, Meralco, and the Asian Development Bank.
Getting Around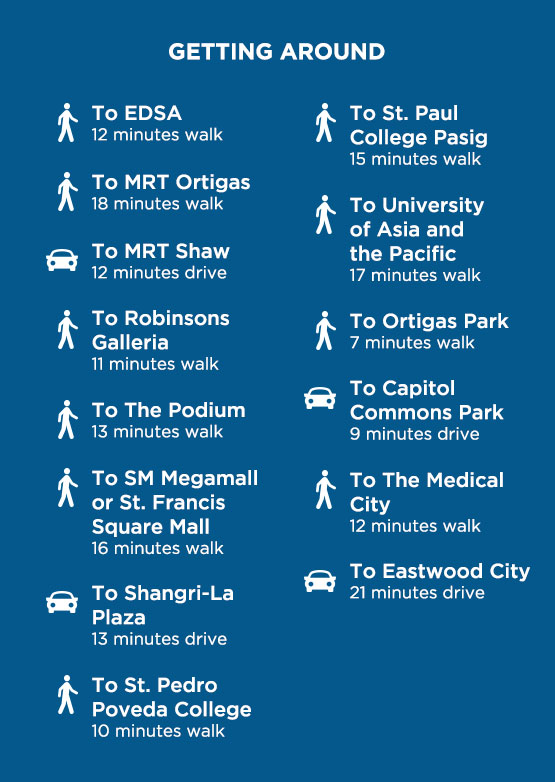 A gateway of sorts, it provides its people easy access to various parts of the metropolis. Major thoroughfare EDSA, where commuters can ride the bus, is just 12 minutes away from Ortigas Avenue. Prefer the MRT? No problem, as two stations are also nearby – Shaw Boulevard (close to Shangri-La Plaza) and Ortigas (close to SM Megamall). For a no-hassle ride to the south, you may want to ride the premium point-to-point (P2P) bus service from Robinsons Galleria to Park Square Makati. Trips start at 5:30 a.m. and end at 8 p.m., with a 30-minute interval between each trip. The schedule of the first trip for the Park Square Makati to Ortigas route, on the other hand, is 10:30 a.m. Shuttle services stationed in malls, meanwhile, can take you to as far as Antipolo City. You can also go around Ortigas' main roads by riding the jeepney.
Why You'll Love The Place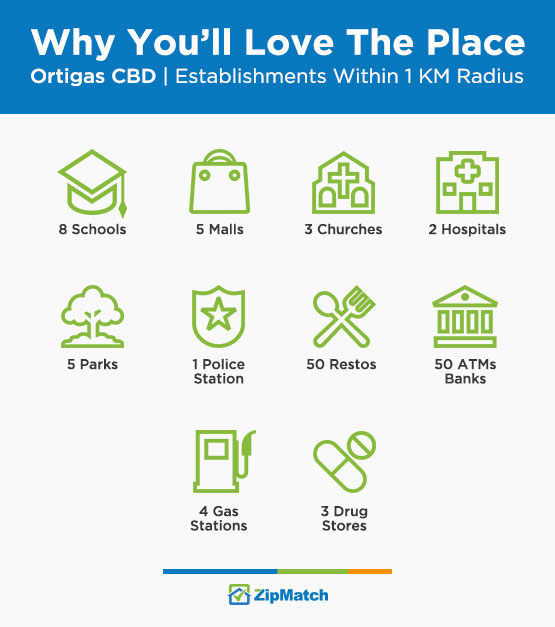 The Ortigas Central Business District offers a dynamic urban lifestyle, perfect for those who enjoy a fast-paced environment but also want an hour of peace and serenity every now and then.
Several condominium developments like the 32-storey Citadines Millennium Ortigas offer this kind of refuge. Not only does it offer cozy private residential units but also The Ascott Limited's Citadines serviced residences, where residents and guests can savor a hotel-like lifestyle. That is complete with housekeeping, laundry, and concierge services on top of access to recreational facilities, giving residents the time to go focus on their own careers and lives.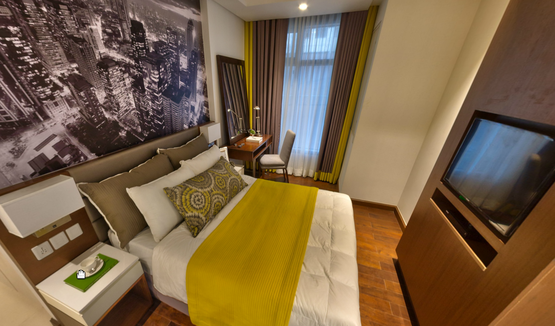 Strategically located along Ortigas Avenue corner Sapphire Road, it is just a few minutes walk away from at least five malls: SM Megamall, The Podium, Shangri-La Plaza, Robinsons Galleria, and St. Francis Square Mall, which all have unlimited choices of restaurants, fast food joints, and shopping stalls. Even Eastwood City is easily accessible from the location, just around a 21-minute drive.
How about some breath of fresh air plus a view of plush trees to put your mind at rest from the hustle and bustle of the city? Just walk for 7 to 9 minutes and you'll reach the Ortigas Park and the Capitol Commons Park.
The building's primary location also places its residents within walking distance or a short drive to corporate offices, and other everyday essentials such as banks and medical facilities.
This financial and business center is also perfect for couples with growing children. Nearest schools include St. Pedro Poveda College, St. Paul College Pasig, La Salle Greenhills, Lourdes School, Xavier School, and the University of Asia and the Pacific.
Lifestyle
The phrase "a city in its own right" is perhaps what best describes the Ortigas Central Business District. After all, it has all the amenities every homeseeker needs.
With this accessibility, residents can surely spend less time on the road and more on getting things done and bonding with loved ones.
Planning to move to the Ortigas Central Business District? Start your home search here.
Like What you've read?
If so, please join our newsletter and receive exclusive weekly home buying tips, financing guides and Philippine real estate news. Enter your email and click Send Me Free Updates