I'd say we're truly lucky to be living in the digital age. Thanks to the internet and mobile technology, we can access thousands of home design ideas from around the world with just a few taps on our mobile devices.
I've been looking at houses at Ponticelli, Crown Asia's beautiful, Italian-inspired community South of Metro Manila. Their latest home series, The Designer Series, give homeowners the freedom to design spaces based on their lifestyle, thanks to open space plans. Whether it's a big family or a yuppie living solo for the first time, open space plans can be customised to accommodate their needs.
If you're constantly on the lookout for ideas on how to tastefully decorate an open space planned-home, these mobile apps will keep your creative juices flowing, helping you turn your vision into reality.
1. Remodelista
Cost: $2.99
For iOS and Android devices
Get your decorating fix from the Home Design App by Remodelista, an online sourcebook followed celebs like Gwyneth Paltrow and stylists and architects worldwide.
Find the the perfect pieces for your living room, learn how to do stylish DIY projects, or get ideas to update the look of your home. Interesting content include Steal This Look, which offers tips on how to recreate looks for less, and their Top 10 product lists.
2. Designmine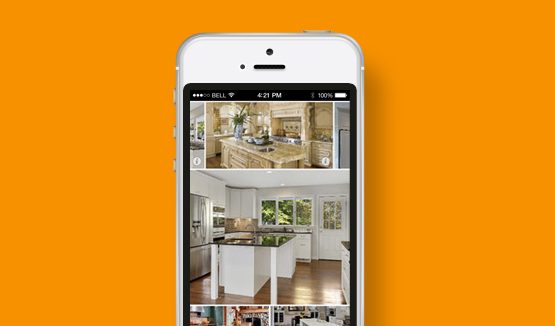 Cost: Free
For iOS devices
Designmine lets you create personalized design boards using images of things that inspire you.
Browse through other design boards and thousands of photos of real homes to find the styles and spaces that you like.
You may also select your favorite photos and then crop, resize, and rearrange them to create your own design boards. You can then share your design boards with friends, family, and decorating professionals.
3. Color 911Ⓡ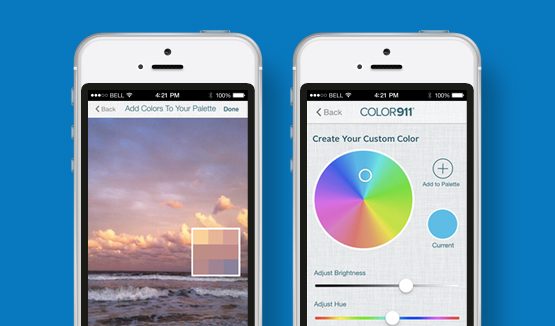 Cost: $3.99 (Free Lite version is available)
For iOS devices
Color 911Ⓡ has more than 100 downloadable color themes. Each theme has 36 different colors, and the app identifies colors that work well together.
You can also use the app to create your own colors, combine colors to create your own palettes, organize colors into folders, and share these with other users.
If you're not sure what throw pillows will look great with your sofa, for example, just upload a photo of your sofa and the app will identify matching colors.
4. Photo Measures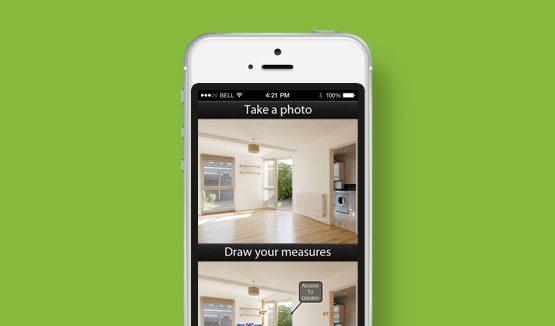 Cost: $6.99 for iOS and $4.99 for Android (Free Lite versions are available)
For iOS and Android devices
Going furniture shopping but you forgot to bring your list of room dimensions? No problem.
This app lets you take photos of your home, add the dimensions directly on the photos, and help you remember the exact layout. Photo Measures will help make sure everything fits just right.
5. Houzz Interior Design Ideas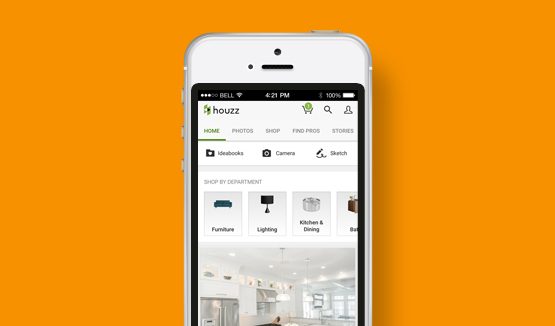 Cost: Free
For iOS and Android devices
Whether you're renovating or just redecorating, this app will keep you inspired with over ten million high-resolution photos of home interiors and exteriors that you can browse through by style, room and location, and then save and share.
You can also use the Sketch feature to bring your design ideas to life by adding notes, drawing on and adding products to your photos.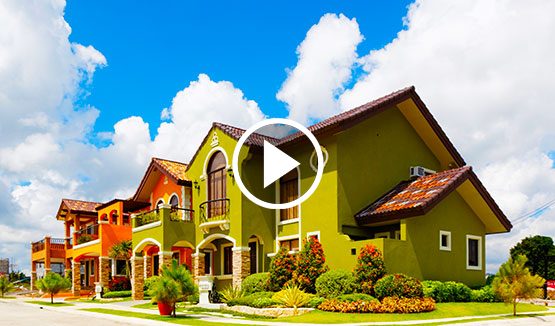 Go on a virtual tour of this home and use this app to come up with different ideas on how to redecorate the different rooms according to your personal style.
6. Pinterest
Cost: Free
For iOS and Android devices
Pinterest is a visual bookmarking tool that helps you discover and save creative ideas from around the online universe. Use this app to get ideas on home decorating, remodeling, landscaping, and other DIY projects.
Looking for a beautiful home you can add your personal touch to? Search for options here.
Like What you've read?
If so, please join our newsletter and receive exclusive weekly home buying tips, financing guides and Philippine real estate news. Enter your email and click Send Me Free Updates