With the property market showing no signs of slowing down, property values are on the upswing. Whether you're planning to sell your property now or holding off for a more opportune time in the future, these easy upgrades will help you get the best offer for your home.
1. Make a favorable first impression.
Similar to the theory behind speed dating, real estate agents say that potential buyers decide whether they like a home or not within 7 seconds of walking into a property. Make sure the doorbell is working, there are no scratches or chips on the main door, and invest in landscaping if you have to.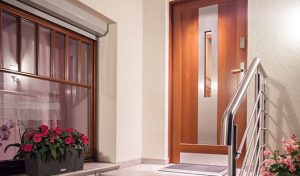 2. Paint your walls in a neutral shade.
Potential buyers would like to visualize how the property will look like once their personal style has been incorporated in it. Having walls in white, beige, or any neutral color will make this process easier.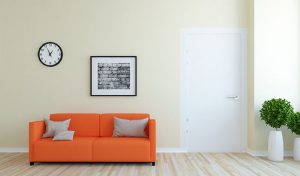 3. Jazz up the bathroom.
The bathroom is the most frequently used area in any home, and making sure it looks spotless is a sure-fire way to boost the value of your property. And it need not be a major overhaul.
Easy upgrades like replacing your frosted glass with clear glass panes, cleaning grout, removing rust stains, changing old door knobs, toilet seats, faucets, and cabinet pulls, and fixing faulty shower heads can make a big difference.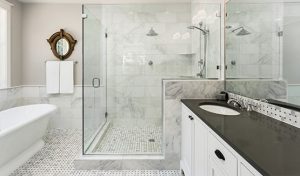 4. Be consistent with property maintenance.
Weekly or monthly maintenance checks might seem tedious, but this will nip potential problems in the bud, saving you from more expensive overhauls in the future.
Check for leaking pipes and clogged drainage, repair faulty electrical systems, replace old, energy-wasting refrigerators and air conditioning units, oil creaky door hinges, among other things. The few thousand pesos you spend now can increase the value of your home 10 times over.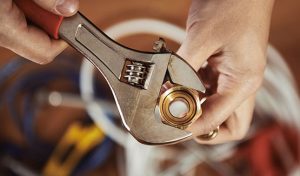 5. Create more space.
In a time where every inch of space is precious, creating the impression that your property is larger than it actually is will be a smart move. Get rid of clutter, invest in shelving and storage units, and let more natural light come in.
Here are more small space hacks you can incorporate into your home.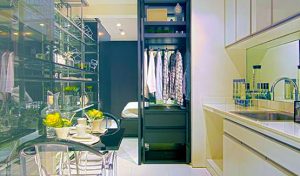 Looking for a luxurious, high-value property in a sought-after location? This smart Makati condo for sale might be for you.
Like What you've read?
If so, please join our newsletter and receive exclusive weekly home buying tips, financing guides and Philippine real estate news. Enter your email and click Send Me Free Updates