Originally known as Barrio Camachile, Barangay San Antonio was named after San Antonio de Padua, the barrio's patron saint.
Neighbors
Today, Barangay San Antonio is one of the 7 barangays comprising the Westside Cluster or Cluster 2 of Makati City. It is surrounded by Barangay La Paz in the north, Barangays Pio Del Pilar and San Lorenzo in the south, Barangays Sta. Cruz and Bel-Air in the east, and Barangay Palanan in the west.
Getting Around*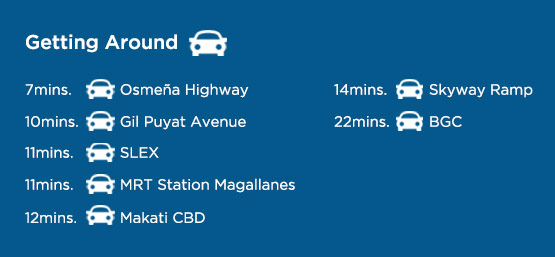 Barangay San Antonio's boundaries are Pablo Ocampo Street (formerly Vito Cruz Extension) to the north, Gil Puyat Avenue to the south, Ayala Avenue Extension to the east and South Super Highway to the west. Its accessibility to major thoroughfares means that public transportation is not an issue.
Why You'll Love The Place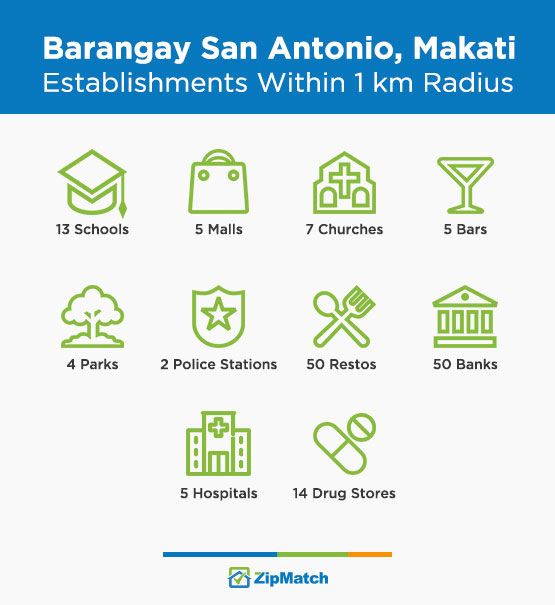 Barangay San Antonio will appeal to yuppies and young couples planning to live on their own for the first time, for several reasons.
It's a foodie haven
From the humble carinderia to hole-in-the-wall joints and hip concept places, many people will be pleasantly surprised to know that Barangay San Antonio (San Antonio Village, to be exact) is home to restaurants serving mouth-watering dishes. For the budget conscious, there's Charaptor for unlimited barbecue, rice and soup; Maharaja's Kababs, which will satisfy shawarma cravings; Pat Pat's Kansi for savory bulalo; Next Corner for its famous crocodile sisig; Wingman for chicken wings (of course); Bon Banhmi for authentic Vietnamese banhmi sandwiches; and Satinka Naturals Bistro and Cafe for organic produce and vegan options.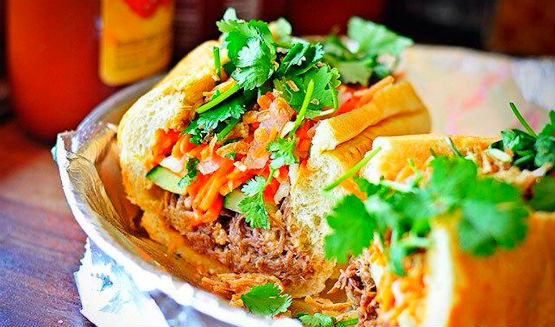 (Image source: www.10best.com)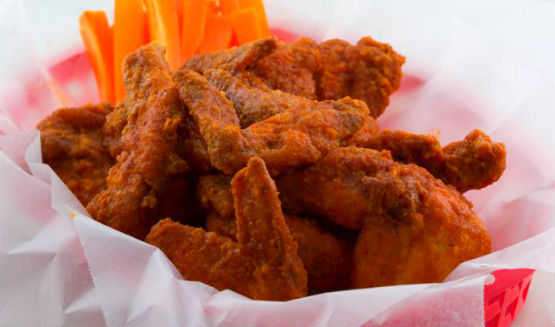 (Image source: www.zomato.com)
Those looking for date places can go for 12/10, a chic, Japanese Izakaya restaurant for dinner followed by excellently crafted short blacks and long whites at Restock.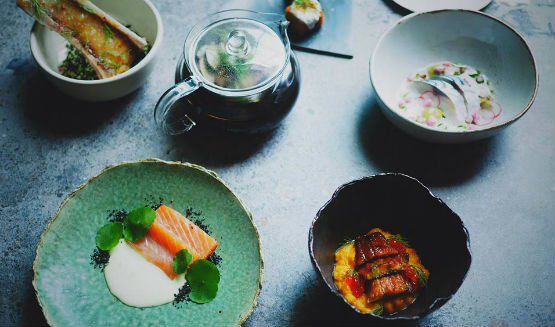 (Image source: 12/10 Facebook)
It's an alternative entertainment and creative hub
90s kids and today's millennials have spent many unforgettable nights at saGuijo along Guijo Street, where unsigned bands and independent groups alike can perform alongside more established acts. saGuijo encourages musicians to experiment with different musical genres, from pop to folk, jazz, rap, funk, electronica and even soulful ballads, and invites listeners to be just as adventurous.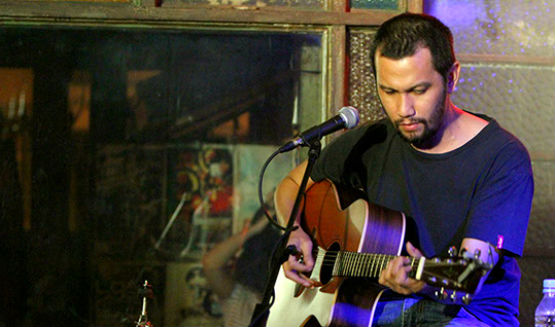 (Image source: © Mark Canteras for www.saguijo.com)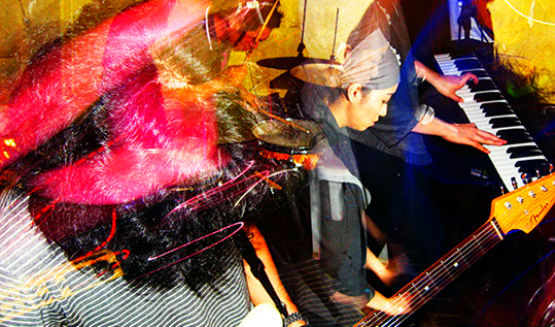 (Image source: © Mark Emmanuel Villar for www.saguijo.com)
Artsy types will get a kick out of exploring The Collective along Malugay Street,a warehouse turned creative space filled with quirky galleries and funky retail shops selling one of a kind pieces.
(Image source: www.primer.com.ph)
It has PX shopping!
Complementing Makati CBD's malls are small retailers in tune with the area's small neighborhood vibe. Within a kilometer of Barangay San Antonio is Cash and Carry, a cozy department store specializing in PX merchandise ranging from chocolates to perfumes and health supplements.
It has several home options to choose from
San Antonio Village is Barangay San Antonio's main residential community. Entrepreneurial individuals are renting out rooms and apartments to students, workers, and families. High rise residential properties have also been popping up south of Barangay San Antonio. Property giant
Megaworld
is further expanding its presence with
San Antonio Residence
, a 40-storey residential tower along Gil Puyat Avenue and near Ayala Avenue.
To be completed in 2020, San Antonio Residence will have 848 units ranging from studio (25 sqm) to three-bedroom (93 sqm). Its family-oriented lifestyle amenities include a Parent-Kid B.O.N.D. (Begin, Open, Nurture, and Discover) open area, swimming pool, children's pool, pool deck, dance studio, fitness center, street fitness park, an outdoor seating area, and function rooms.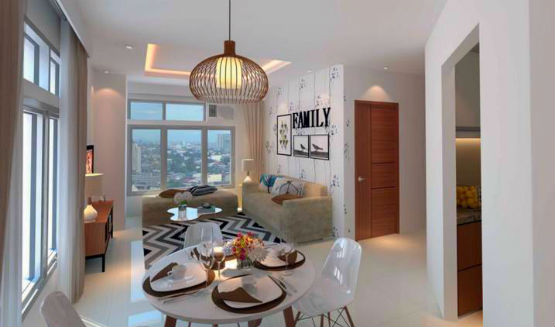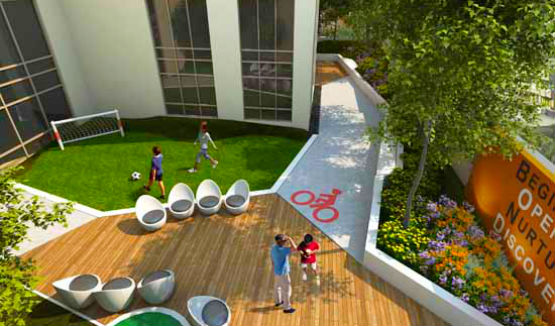 People
Given its proximity to Makati CBD and major cities in Metro Manila, Barangay San Antonio is home to mostly professionals: lawyers, architects, teachers, engineers, office employees and entrepreneurs call it home.
Lifestyle
With a lot of small auto repair shops, salons, recruitment firms, manufacturing companies, printing shops, sari-sari stores, security agencies, shipping companies, tailoring shops, training centers, and liquor stores dotting its streets, Barangay San Antonio has a very strong entrepreneurial vibe. People value guts, abilidad, and hard work. With the entry of fresh restaurant concepts, creative spaces, and modern residential communities, it will be interesting to see how this working class neighborhood reinvents itself to keep up with the changing times; we're confident it will emerge as one of Makati's hippest districts very soon.
After checking out various neighborhoods, do you see yourself living in Barangay San Antonio? Pre-selling units are available here. Don't forget to checkout other condos for sale in Makati.
Like What you've read?
If so, please join our newsletter and receive exclusive weekly home buying tips, financing guides and Philippine real estate news. Enter your email and click Send Me Free Updates