The COVID-19 pandemic has affected many industries across the globe and forced thousands of businesses to close permanently. Sadly, the real estate sector isn't exempt from the devastating impact of this ongoing health crisis. Since it thrives from in-person interactions, the pandemic changed and rocked the real estate industry from all angles. But what does it mean for real estate professionals, especially licensed brokers?
With cities implementing lockdowns whenever there is a surge of cases, the traditional selling-and-buying practice is no longer suitable. Licensed brokers and anyone connected to the real estate industry had to change how they do business. From devising contingency plans and following precautionary measures to adopting new communication and transaction processes, they had to adapt to keep their business going and ensure everyone's safety.
Aside from these new responsibilities, they also had to refocus their roles to navigate the challenges brought by the pandemic. Today, licensed brokers are shifting from local estate market experts to advisers and business strategists. To help you better understand the current situation of licensed brokers and their role in the pandemic, read on below.
Regular duties and responsibilities of licensed brokers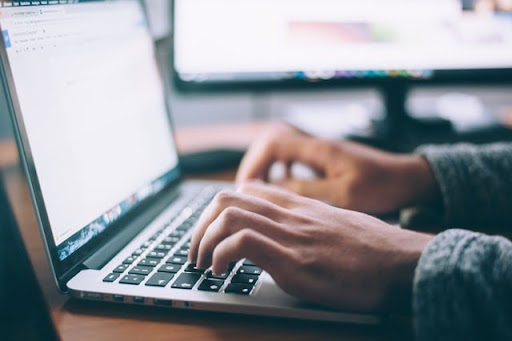 People who plan to sell, buy, or rent a property will often meet with a real estate broker to help handle the process. A real estate broker is a person who earned a higher-level license than a real estate agent by completing additional training and requirements. These professionals have the option to work independently or hire other real estate agents to work for them.
Their duties and responsibilities revolve around negotiating and arranging real estate transactions. A licensed broker connects sellers wanting to get rid of their property and make money and buyers or renters looking for their next dream home. When working with sellers, their average day may consist of listing homes on local MLS, submitting offers to sellers, negotiating and executing purchase contracts, and coordinating transaction processes.
If the broker is working with buyers or renters, their job mainly entails finding a land, house, or commercial space that meets the criteria. The licensed broker will also coordinate and help them to visit and view several properties. Once the client decides on one, the licensed broker will negotiate the offer, craft a purchase agreement, and assist the new owners through the closing and taking process.
Managing or supervising brokers hire real estate agents and oversee operations and transactions. Since they have people working under them, they handle fewer tasks. But as part of their role and responsibility, licensed brokers have to verify the license of all their agents, instruct and train them, and provide services and marketing resources. Sometimes, these licensed brokers also have to maintain a brokerage website for agent marketing.
The shifting roles of licensed brokers
While most of the duties and responsibilities listed above are still followed by licensed brokers, there have been a few changes due to the pandemic. With strict regulations placed in various cities, many brokers across the country are prohibited from performing any in-person appointments. But as mentioned before, the real estate industry typically thrives from face-to-face interactions. 
The challenges brought by the pandemic only highlighted the need for changes in a licensed broker's role. With the help of technological advancements and innovations, real estate brokers are now spending more time interacting with their clients virtually. Many of them are also switching roles as centralized business strategists and advisers.
Business strategists
Since the pandemic caused disorder to many businesses, including the real estate industry, licensed brokers must consolidate their power and take charge. Right now, home sellers or buyers need someone who can help them figure out their current situation, what's wrong, and what they can do to achieve their goals while navigating the new challenges brought by the pandemic.
Whether it's restructuring their home to limit exposure or changing space allocations required in commercial spaces, a business strategist can analyze the current situation and come up with ways to improve it. A business strategist works to develop and implement strategies through setting goals, coming up with the best plan to achieve the goals, and executing those plans.
Advisers
An adviser is a consulting position similar to a business strategist. But instead of analyzing the current situation and figuring out the best way to improve it, advisers help home sellers and buyers achieve their goals by sharing their knowledge and experience. They provide their advice in specific areas like real estate marketing or MLS listings based on their expertise, personal experience, or both.
For example, if a home seller plans to promote their property on Instagram and already decided on the ad they will get, working with an advisor to put together the ads makes more sense. But if a home seller is searching for a person who can look at what they're doing and figure out the changes and steps necessary to help build their business, then a strategist can help.
The impact of the pandemic on the real estate market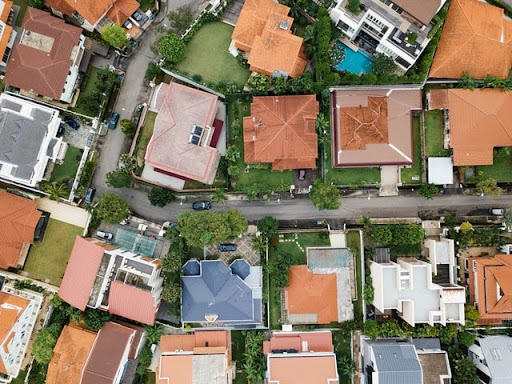 One of the biggest surprises since the pandemic started is the resilience of the real estate market and its impressive boom. Despite the bleak global economic outlook, the number of countries facing a recession, and the millions of people who lost their jobs, many house hunters are still flocking real estate websites. People have been browsing, planning their move, and in many cases, even purchasing their new home.
According to Colliers Philippines, the country experienced a
stable demand for the residential segment
as intelligent investors saw the perfect opportunity given by low mortgage and attractive, extended payment terms. There were 25,000 condominium units sold in the first nine months of 2020, outpacing the 16,000 units launched during the period.  However, the
pandemic slowed down the office market
in Metro Manila and provinces considerably as the country went on lockdown and people started to work from home.
By the end of 2020, the forecast started to look hopeful as the general business sentiment enticed businesses to re-open. In the
first quarter of 2021
, Colliers saw the highest transaction level for office leasing since the lockdown started. As vaccinations rolled out and developers explored the viability of new project launches across the metro, Colliers expects the residential property demand to recover and increase.  
When you think about it, this trend doesn't come as a surprise since the pandemic highlighted the importance of personal space. Many home hunters are now searching for new places that offer less open floor plans, more safety and comfort, better interior insulation for quieter areas, and nature-positive homes. Some also invested in condominiums and apartment units in locations conveniently close to the workplace, hospitals, stores, schools, or places of worship.
Changes in the real estate practices
While the forecast may be looking bright and hopeful, the real estate industry may not entirely go back to its pre-pandemic state. In the middle of all these challenges, licensed brokers and other real estate professionals have adopted new practices that helped them serve their clients.
While some real estate businesses may have already embraced digitalization, the recent health crisis and lockdown forced everyone to rely almost entirely on technology. Licensed brokers, agents, and other professionals can use these new real estate practices and strategies to stay on top of their game during the pandemic and beyond.  
Remote work
In-person interactions with clients aren't the only thing prohibited. With cities following strict movement restrictions, licensed brokers, agents, and other real estate professionals had no choice but to work remotely. Team meetings are now happening on conference calls, and people are using electronic agreements for documents to ensure everyone's safety. Now, no matter where licensed brokers, agents, and other real estate professionals are, they can seamlessly connect and work together.
Virtual tours and showings
Since it's still not safe to visit and check out properties in person, the real estate industry came up with virtual tours and showings. Instead of going to open houses or getting on video calls with an agent, homebuyers can now see the property through 3D walkthroughs. Not only are virtual tours and showings safer during the pandemic, but they also help licensed brokers save money and help potential buyers save time.
Digital marketing
With how much time people spent online during the pandemic, licensed brokers and agents should utilize the digital market. Some brokers are still stuck in the old days of selling and marketing homes using billboards, direct mail, newspapers, and other traditional methods. But for these real estate professionals, the pandemic served as an eye-opener to get with the times. Many licensed brokers build their real estate websites and create social media accounts to widen their reach and increase sales. Several platforms also make it easier for them to run paid ads.
Takeaway
The real estate sector is still showing resilience despite the challenges that resulted from the ongoing global crisis. Although some practices have been prohibited when selling and buying properties, forecasts and reports still show a stable real estate market. Some of the roles and duties of licensed brokers remain the same. However, a few have been put on hold and even changed. One thing is clear — licensed brokers prove to be an integral part of the real estate industry in helping sellers make money and buyers find their new homes. 
Like What you've read?
If so, please join our newsletter and receive exclusive weekly home buying tips, financing guides and Philippine real estate news. Enter your email and click Send Me Free Updates