More often than not, the search for that space to call home boils down to location. Is it accessible to your school or office? Does it grant you less time on the road? Is the environment safe enough for you to live on your own?
The answers to such questions may not always be yes, but Taft Avenue, despite its crowded streets and timeworn stories, makes the decision-making process a lot less complicated. Its charm lies in the play of contrasts: historic towns are connected to bustling cities, old establishments are transformed into repurposed buildings, and developments on the rise complement what has already been existent for decades.
Here are the reasons why finding your refuge in Taft Avenue is both a step back in time and a step closer to your modern living dreams:
1. The major road thoroughfare passes through three cities in the capital.
Taft Avenue, formerly known as Calle Rizal, is a significant road shared by the cities of Pasay, Parañaque, and Manila. Manila is further divided into the historic communities of Malate and Ermita, both remembered as centers for tourism and commerce. Taft Avenue is also accessible to Makati, known for being one of the country's most thriving business and commercial districts.
2. It is home to the oldest yet still functioning train line in Metro Manila.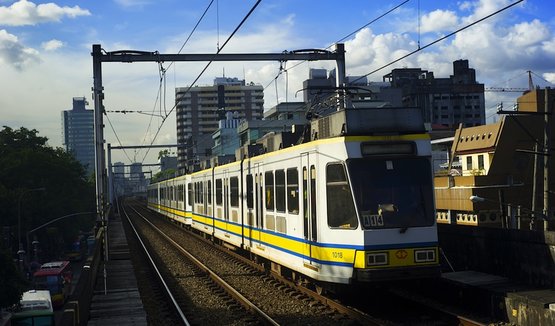 The Manila Light Rail Transit Line 1, more popularly known as LRT-1, runs along Taft and Rizal avenues, with a total of 18 stations for a full journey. It has been the main mode of transportation in the area for decades now, serving hundreds of thousands of passengers daily. The EDSA LRT Station, being conveniently located between Taft Avenue and Epifanio de los Santos Avenue, also makes it easier to transfer to the Manila Metro Rail System, better known as MRT-3, that runs from north to south of EDSA.
3. Schools, government offices, and cultural sites have stood the test of time.
While not officially part of the University Belt or U-Belt, Taft Avenue is lined with universities and colleges that span from Ermita to Malate. The list includes the University of the Philippines Manila, De La Salle University, College of Saint Benilde, Arellano University, Adamson University, St. Scholastica's College, Philippine Women's University, and Philippine Normal University, among others.
Also located in Taft are government offices like the Supreme Court of the Philippines, Court of Appeals, Department of Tourism, and National Bureau of Investigation. Health institutions include the Philippine General Hospital, Manila Adventist Medical Centre, and World Health Organization. Meanwhile, sites of culture and heritage include the Philippine International Convention Centre, Cultural Centre of the Philippines, Metropolitan Museum of Manila, National Museum, Intramuros, and Luneta.
4. Heritage buildings have been repurposed to keep up with the modern times.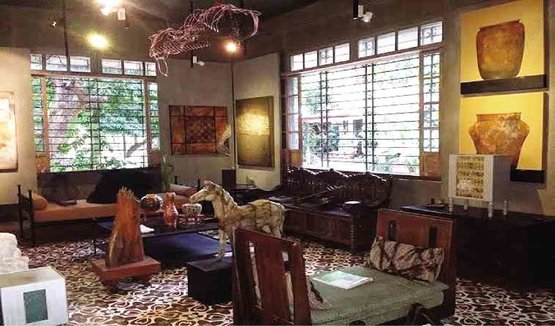 The neighborhood of 2680 F.B. Harrison in Pasay used to be dominated by two-storey, mid-century houses built during the Post-war era. Today, the old compound has been taken over by renowned creatives like fashion designer Jojie Lloren, who took the risk of moving from his atelier in Makati, and interior designer Eric Paras, who transformed three townhouses into a showroom and furniture store. Since 2013, the compound has also become home to the Avellana Art Gallery owned by curator Albert Avellana. The most recent addition would be the Henry Hotel Manila, a boutique hotel that took the place of five houses built in the 50s. While each of its 32 carefully designed rooms still reflects a mid-century aesthetic, the bed-and-breakfast-style accommodation fits right into the city with its modern amenities.
5. Ancestral homes now stand side-by-side with high-rise residential developments.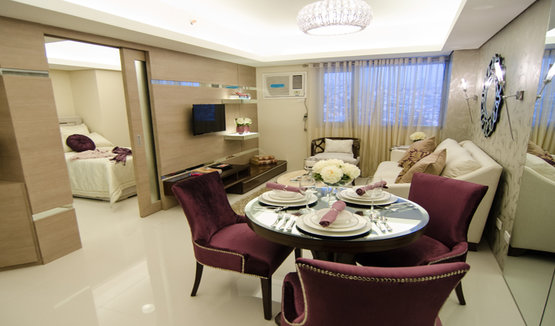 The demand for living spaces that are only a stone's throw away from top universities and transportation options paved the way for the rise of condominiums along Taft Avenue. This vertical living trend takes up lesser space, thus giving more space to heritage establishments in the area.
One such development would be Avida Towers Prime Taft, which is strategically located in the more peaceful side of Taft, particularly in Vito Cruz.
Aside from providing easy access to the LRT-1, as well as to several bus stations, the three-tower residential development is situated alongside schools, offices, and entertainment hubs. Even its entire vicinity, which extends to some of the country's most historic sites, promotes a healthy balance of work and play, of learning and leisure.
Should you prefer to stay within the comforts of home, its studio, one-bedroom, and two-bedroom units are coupled with adult and kiddie pools, a study nook, a jogging path, a clubhouse, a playground, and even a sunset deck.
Is Taft Avenue the place you call home? Share with us what you love about this side of Manila by leaving a comment below.
Like What you've read?
If so, please join our newsletter and receive exclusive weekly home buying tips, financing guides and Philippine real estate news. Enter your email and click Send Me Free Updates