Taft Avenue is a major thoroughfare that connects to at least two major districts of Manila and two cities (Pasay and Paranaque). Named after then Philippine Governor General William Howard Taft, Taft Avenue is known mainly for being a part of the University Belt, with several of Manila's major colleges and universities located within the vicinity. This, plus its proximity to major modes of transportation, gives Taft Avenue the youthful vibe and accessibility that has attracted an interesting mix of establishments to the area.
Neighbors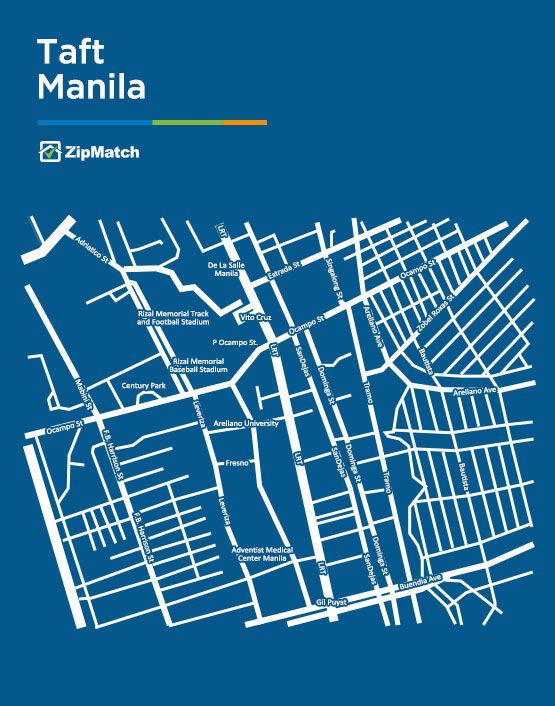 Taft Avenue runs across three cities: Paranaque, Pasay, and Manila. The stretch that passes through Manila is next to iconic communities known for their colorful histories: Malate, Manila's center of commerce and tourism, and Ermita, Manila's epicentre for finance, education, and culture.
Moreover, Taft Avenue is a gateway to Makati. As such, Taft Avenue's accessibility to one of the Philippines' most significant central business districts makes it an underrated location to buy a home.
Getting Around*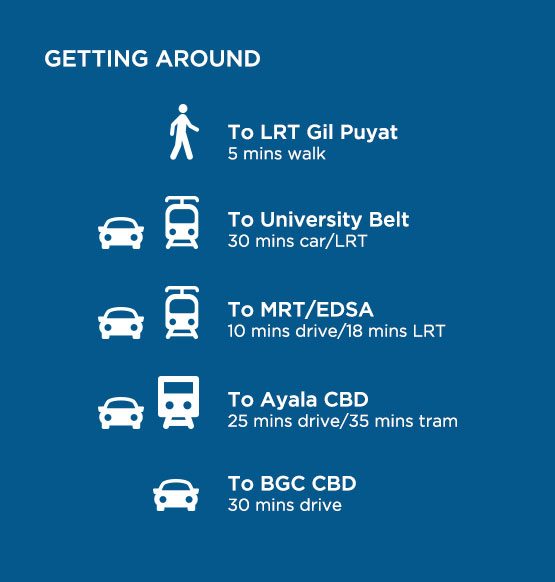 To LRT Gil Puyat – 5 mins walk
To University Belt – 30 mins car/LRT
To MRT/EDSA – 10 mins drive/18 mins LRT
To Ayala CBD – 25 mins drive/35 mins tram
To BGC CBD – 30 mins drive
Aside from jeepneys, buses, and shuttle services, two railway systems – MRT-3 and LRT-1 – pass through the area, making Taft Avenue one of the most accessible places in the City of Manila. One can also reach it through major roads like United Nations Avenue, Padre Faura, Pedro Gil, EDSA, and Gil Puyat Avenue.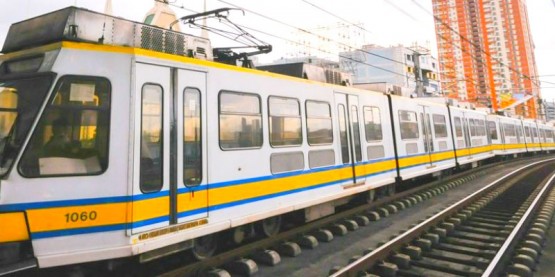 (Image source: Wikimedia Commons)
Why You'll Love The Place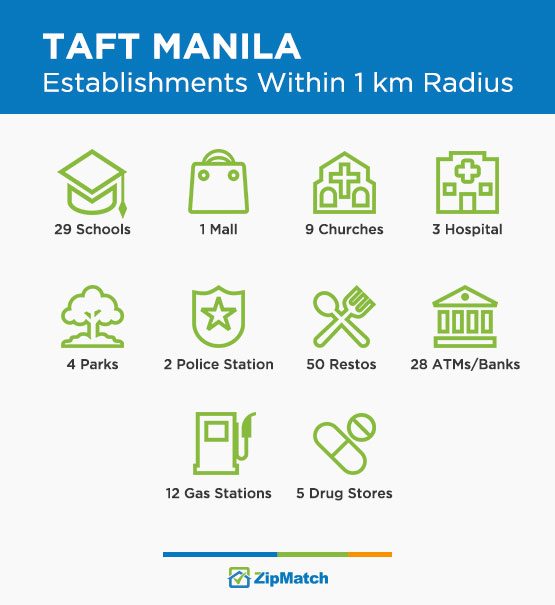 If you're a parent with university-aged children, there are a lot of top-tier schools to choose from along Taft Avenue. Among them are De La Salle University, College of St. Benilde, Arellano University, St. Scholastica's College, University of The Philippines Manila, Philippine Women's University, and Philippine Normal University.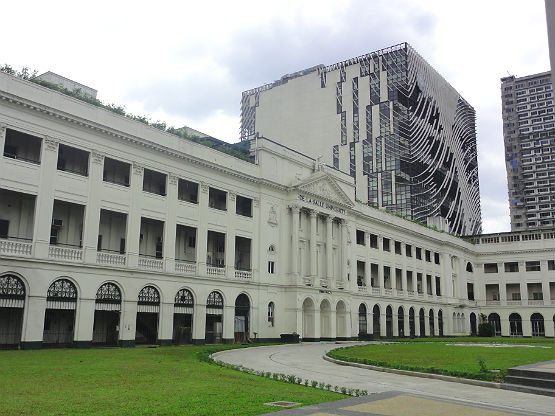 (Image source: Wikimedia Commons)
Because it has a predominantly millennial market, establishments along Taft Avenue offer products and services at allowance-friendly prices. Restaurants for instance, range from street corner carinderias to popular hang-outs like Flaming Wings, Tori Box, Exile on Main St., 8065 Bagnet, Zark's Burgers, Noel's BBQ, Noriter Cafe, Rap's Steak and Cakes, and Ate Rica's Bacsilogan.
Residential developments in the area also cater to this demographic. Because time is a precious commodity when living in an urban location, a home for sale that's a stone's throw away from everything is a property home seekers and real estate investors are readily game to invest on.
Property unit types range from studio units to two-bedroom abodes, which are popular among prospective residents who also want to live near transportation options and closer to school, in a safe and secure development.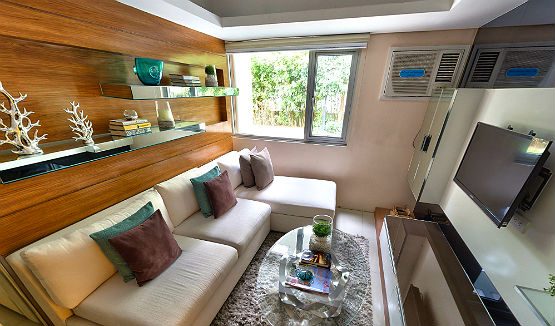 The neighborhood isn't just known for academic pursuits; it nourishes creativity, too. Just an FX ride away are the Cultural Center of the Philippines, National Museum, Metropolitan Museum of Manila, and the hole-in-the-wall art galleries in Malate and Ermita. For slices of the country's rich history, the Supreme Court of the Philippines, Chinatown, Luneta, Intramuros, and Manila Bay are worth a visit.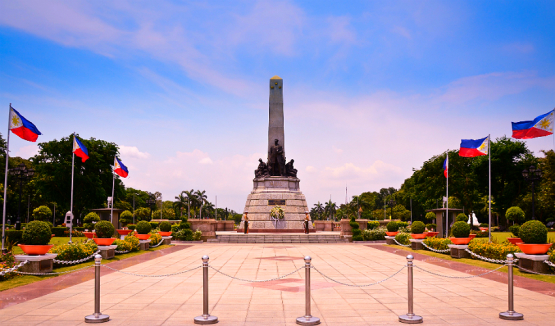 (Image source: Wikimedia Commons)
The Department of Tourism, Philippine General Hospital, National Bureau of Investigation, and the local office of the World Health Organization are also along Taft Avenue.
People and Lifestyle
With a constant flow of students and prospective residents coming and going, life in Taft Avenue is in a perpetual state of rush and activity. Almost everyone is doing something and is going somewhere at some point. It's the perfect base for those who thrive in a fast-paced environment where working (and studying) hard and playing hard are the norm.
Students from nearby schools make up a significant portion of the Taft Avenue population. They are on trend and always on the lookout for something new.
Moreover, school loyalty is somewhat a strong driving force for some members of the academe, artists, and intellectuals to make Taft their home away from home.
Planning to live along Taft Avenue? Start your property search here.
Like What you've read?
If so, please join our newsletter and receive exclusive weekly home buying tips, financing guides and Philippine real estate news. Enter your email and click Send Me Free Updates