Making a major home transition from your parents' house or a rented apartment to your very own home can be exhilarating. After all, it's a pretty big step towards being a fully-fledged adult.
Indeed, there's a newfound feeling of "adulthood" when you decide to invest your years' worth of savings (or when you sign your name on a million-peso mortgage and sales contract) to purchase your next home. Moreover, there's that desire to carry that feeling right over the threshold of your new home.
Here's a helpful guide to help get transition into owning your home like a grown up:
During Your Home Search
1. Consider your future's needs.
Are you planning to adopt pets or expand your family in the near future? Are you looking to enroll your kids in a good school? These questions may be overwhelming for you now, but it pays to anticipate these kinds of needs.
Megaworld, for example, anticipated these future needs via Noble Place, a 47-storey residential tower at the heart of Manila. Noble Place's location is accessible to major banks, shopping, entertainment, and dining hotspots, premiere educational institutions, and tourist destinations.
If you plan to go abroad for a long period of time, it makes sense to consider leasing out your home. If your property is located near a business district or right at the heart of the city, it wouldn't be that hard for you to get a steady stream of interested renters.
Buying an accessible property guarantees a steady stream of interest in future renters or buyers. Whether you do business along the streets of Juan Luna, Quintin Paredes, Escolta, or Ongpin, which are all a few minutes away from Noble Place, you'll always have the privilege of doing things at your own pace.
Moreover, Binondo is a significant gateway to Ortigas and Makati business districts via the LRT 1 and 2 lines, which are pleasant alternatives as opposed to getting stuck in traffic.
Working with a broker/developer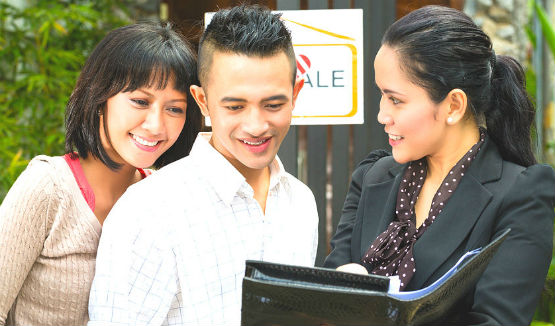 3. Work with a broker or agent connected with a reputable real estate developer.
It pays to choose your next home built by a reputable developer. Reputable developers like Megaworld, for example, are always ahead of the game when it comes to anticipating the ever-changing demands of homeowners in the Philippines.
Since 1994, Megaworld has been in the business of building real estate developments that foster communities for people who wish to have a
live-work-play lifestyle
. It has an unprecedented track record of completing more than 300 residential buildings, office towers, commercial centers and world-class hotels.
To be an adult, you need to assert authority in order to get what you want. Asserting authority can be as simple as asking your broker whether there is a special discount or flexible payment on a home that you want, or requesting for a bigger unit or extra storage without additional cost to the total contract price.
5. Ensure that your agreement has been documented properly in every step of the homebuying process.
As an adult, you should always champion documentation whenever you are involved in a transaction that involves money. This is to ensure that you have something in writing in case a term or condition in your transaction has not been met. It's also easier to resolve any transaction conflicts as compared to just having a verbal agreement.
Make it your responsibility to ensure that the terms and conditions of your sales contract with the broker is explained explicitly in a legal paper. Have the patience to follow up and review any amended legal papers before moving on to the next home buying stage.
Don't know what legal documents you need in every home buying stage? Here's a guide.
6. Inspect like a pro using a punch list.
A punch list is a homebuyer's go-to tool when inspecting a bare unit upon turnover. Although some developers offer this document upon turnover, having one before the actual turnover will allow you to add additional questions or notes that may be absent in the provided form.
Decorating Your New Home
7. Invest in proper furniture that would fit your new living space.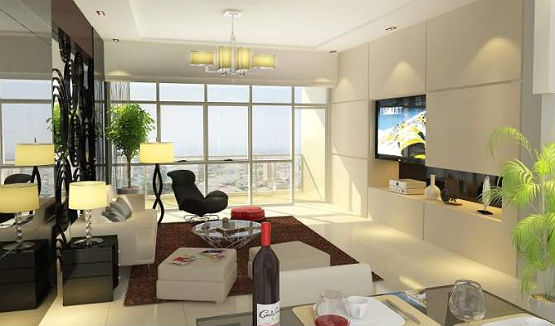 Having proper furniture in your new home creates a healthy, inspiring, livable space for you. The furniture you'd be bringing in should still be large or small enough to let you breathe in your living space.
For example, you may give your mattress a break from the floor by putting it in a bed frame. You may also buy a decent couch instead of a bean bag or gaming chair. Or define your living and dining areas by getting a set of dining table and chairs.
But if you're on a tight budget and will be bringing in old furniture, make sure that it is in tip-top shape. Unless it's intentional that it look worn in a vintage/rustic way, unkempt furniture can make a beautiful home look more shabby than chic.
You can give your mom's favorite dresser a brand new look, for example, by applying a new coat of paint or by replacing the knobs with stylish ones.
8. Organize your things.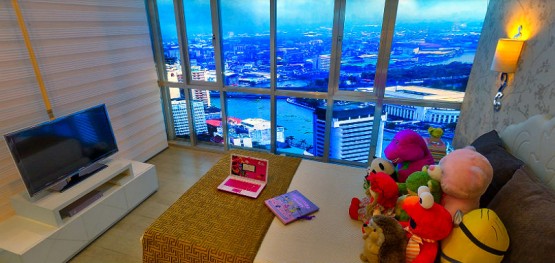 Your new home is technically a blank canvas. This gives you the time (and the opportunity) to discard things that no longer "spark joy."
If you're bringing posters into your new home, don't stick them on the wall like what you always do at your college dorm. Instead, turn them into hanging art pieces by having them framed. You can either mount them on the wall or place them down on a wall like a modern art gallery.
If you must keep some of your childhood collectibles, thats fine. But pick the ones you just can't live without. Showcase them on a bookshelf, glass case, or as a decor piece for your table.
Practice the art of minimalism and discard other items that you feel will not inspire you in your new life as an adult homeowner.
Start your transition as an adult homeowner. Search for your next home here.
Like What you've read?
If so, please join our newsletter and receive exclusive weekly home buying tips, financing guides and Philippine real estate news. Enter your email and click Send Me Free Updates