Since late 2014, Property Pages on ZipMatch.com has been a Filipino homebuyer's major resource of information when it comes to searching for his next home in the Philippines.
It has also been a major inquiry resource for real estate professionals like you who have subscribed to the property pages via ZipMatch Pro.
And what's not to love about Property Pages? Our content-rich, Virtual Reality-enabled Property Pages have a host of cutting-edge features that automatically alerts you of any incoming inquiries, segment your inquiries better, and have set expectations when it comes to handling them (inquiry contact details verification).
We are proud to say that through these features, we have given you and 15,000 other ZipMatch Pros the flexibility and control of receiving fresh, incoming inquiries regarding the residential projects you're marketing or selling.
However, we at ZipMatch realized that there is still more to improve and optimize on how we deliver project inquiries to you.
Receive More Exclusive Inquiries Instantly
With the new changes we will be implementing starting July 13, 2016, we will allow you to get exclusive access to fresh, incoming inquiries so you can contact them while they're "hot."
When you subscribe to a Property Page, you are typically notified of any incoming project inquiry via email, and SMS. You will be given the option to either accept and serve the prospective client, or decline the inquiry.
Should you accept, your new client's contact details will be forwarded to you, and the subsequent ZipCoin inquiry price will be deducted from your ZipMatch Pro wallet balance. Your new client's profile will also be subsequently loaded in your Client Manager for you to track your transaction progress.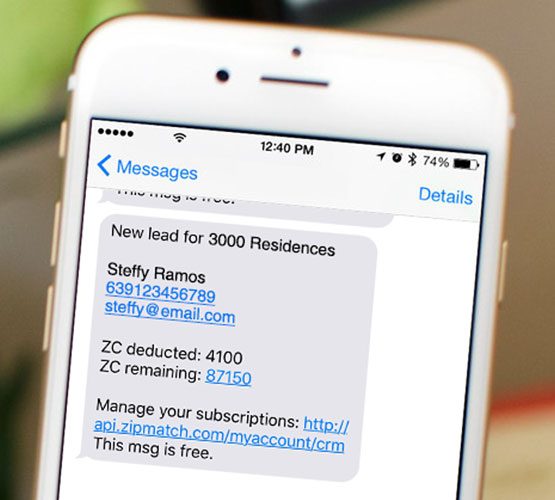 Through careful data analysis and one-on-ones with our super-users, we realized that there was not enough time to "accept" incoming inquiries, especially for pros who are always on the field or at meetings with clients.
That's why with the new and improved Project Subscriptions, we improved our process to make sure that you get the first dibs on a lead and be yours exclusively. This means that the project inquiry and contact details are going to be automatically sent to you WITHOUT the need for you to accept them. You will be notified with your new prospective client's project inquiry details and contact information via SMS, and will also be forwarded to your Client Manager.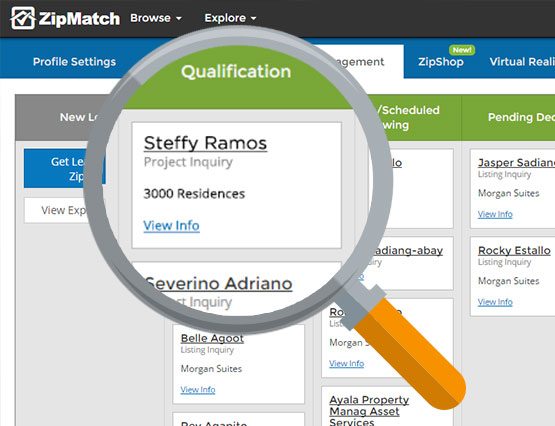 Subsequently, the inquiry cost that was indicated in your Property Subscription will automatically be charged to your ZipCoin balance. You will always be notified of how much is left on your current wallet balance, so you still have full control and management of your ZipMatch Pro toolbox and your budget.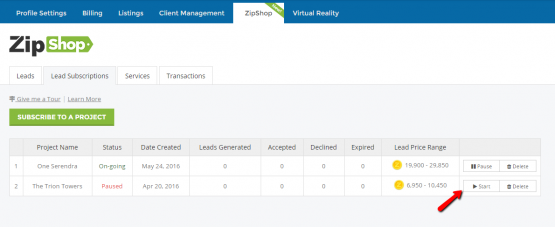 Building a relationship with a prospective client is quite the struggle, especially online. But as we always say, acknowledging a person's interest is the first, right step you need to do in order to secure your client's trust, and eventually strengthen that business relationship overall.
This is just one of the many additional features we will be launching for ZipMatch Pro. Click to know more how else can we help you fast-track your real estate career success.
Like What you've read?
If so, please join our newsletter and receive exclusive weekly home buying tips, financing guides and Philippine real estate news. Enter your email and click Send Me Free Updates