A masterfully-planned urban development, Bonifacio Global City (also known as BGC, Fort Bonifacio, or The Fort) boasts a convenient and integrated community where people can enjoy a balanced lifestyle, with easy access to their workplace, home, and leisure activities.
Bonifacio Global City has also risen to become one of the most successful business districts in the Philippines. It is currently home to many world-class educational facilities, luxury retail shops, residential condominiums, and office buildings. Aside from that, international car dealers such as Audi, Lamborghini, and Rolls-Royce have set up their showrooms here.
But have you ever wondered how the city looked like before it was dominated by high-rise developments and corporate buildings?
The early years
Did you know that Bonifacio Global City was a known military base? During the Philippine-American War, the US Government established a fort in a mountainous part of the south-east of the center of Manila as their operations base.
According to the provisions as published in the Treaties and Other International Agreements of the United States of America, compiled by Charles Bevans, the land was acquired in 1902. It was then called, Fort William McKinley, after the 25th US President. It only came into the Philippine's possession and management shortly after the country gained independence from the United States.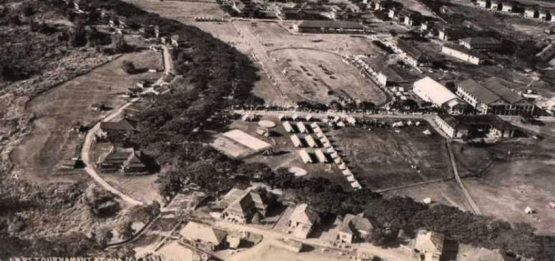 (Image source: www.west-point.org)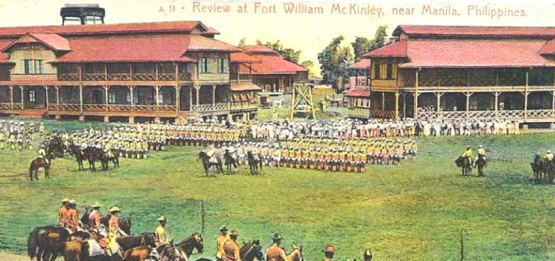 (Image source: www.cvcra.org)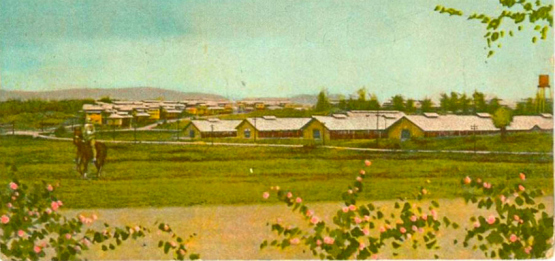 (Image source: www.cvcra.org)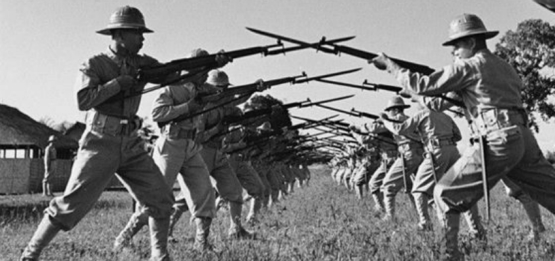 (Image source: LIFE archives)
When the American troops came to the country in 1899, the Young Men's Christian Association came with them. The organization aimed to provide programs and services and to give support to the soldiers who were fighting in the war.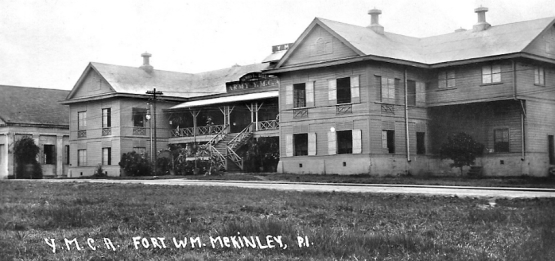 (Image source: www.flickr.com)
One of the most iconic landmarks in Bonifacio Global City is the Manila American Cemetery and Memorial. Established in 1960, it is where soldiers who died during World War II were laid to rest. Surrounded by lush greenery, it is comprised of 11 plots forming a circular pattern, with its headstones neatly aligned.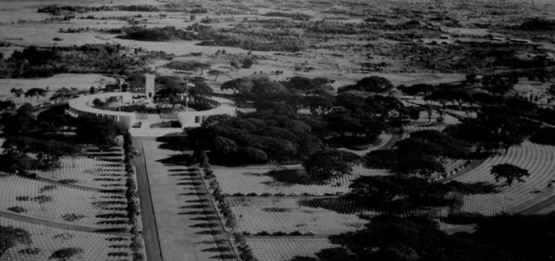 (Image source: Philippines, My Philippines Facebook page)
The modern times
After years of being linked to war and violence, Fort William McKinley gained a new life in the modern era. In 2003, Ayala Land and Evergreen Holdings partnered with Bases Conversion and Development Authority to redevelop the area and to change it into a nurturing and thriving community that would set a bar for integrated developments in the country. It now has a myriad of shopping malls, dining establishments, and other interesting places of interests.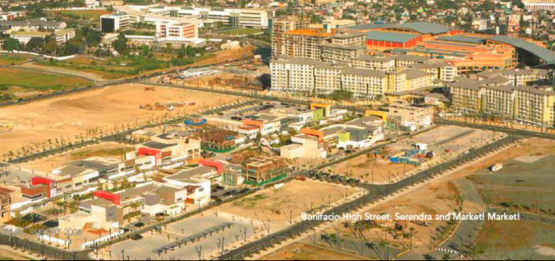 (Image source: www.grandhamptonstowers.com)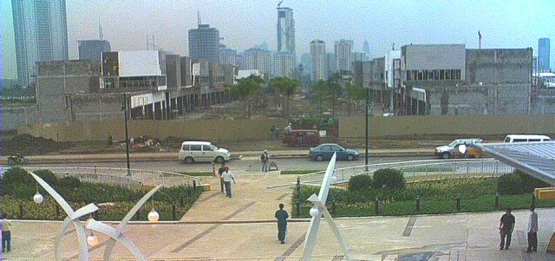 (Image source: www.skyscrapercity.com)
Who would have imagined Bonifacio High Street would now look this lively and full of various dining establishments and branded retail shops?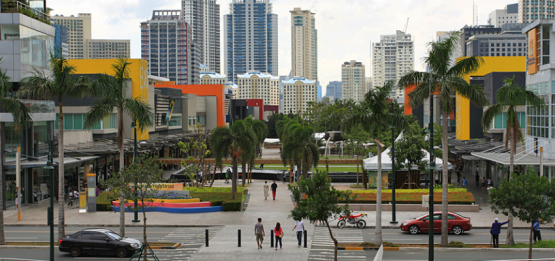 (Image source: www.ayalalveoland.wordpress.com)
Another popular destination in Bonifacio Global City is The Fort Strip. Known for its active nightlife, this commercial complex offers a throng of hip bar and restaurants including Draft Gastropub, URBN Bar and Kitchen, Imperial Ice Bar, and Sunshine Kitchen to name a few.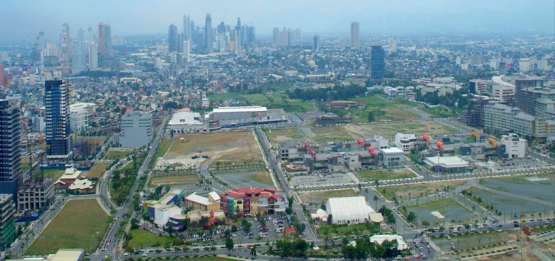 (Image source: www.grandhamptonstowers.com)
Mind Museum is another place of interest that has put Bonifacio Global City in the spotlight. This is the first, world class science museum in the country that offers a remarkable and memorable educational experience in the world of science.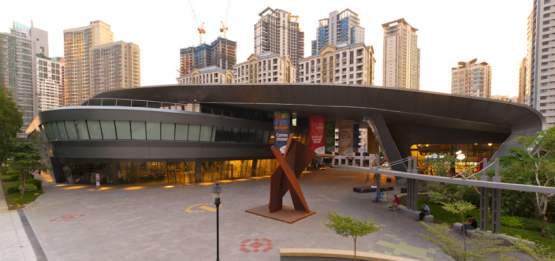 (Image source: www.edcalma.com)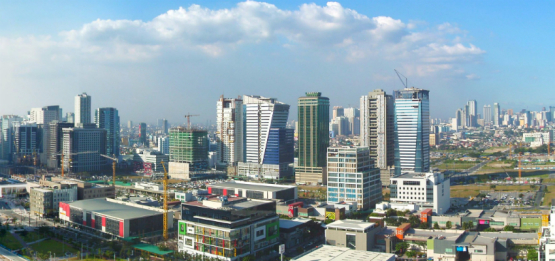 (Image source: www.wikipedia.org)
Indeed, Bonifacio Global City has redefined the way people live. What was once a barren wilderness is now transformed into a dynamic community where passionate people come together and experience a different urban lifestyle. As one of the top choices for residential and commercial purposes, many local and international corporations and institutions in different industries call this home.
Want to experience how the lifestyle has changed in Bonifacio Global City? Check out real estate properties for sale in Taguig that you can buy.
Like What you've read?
If so, please join our newsletter and receive exclusive weekly home buying tips, financing guides and Philippine real estate news. Enter your email and click Send Me Free Updates